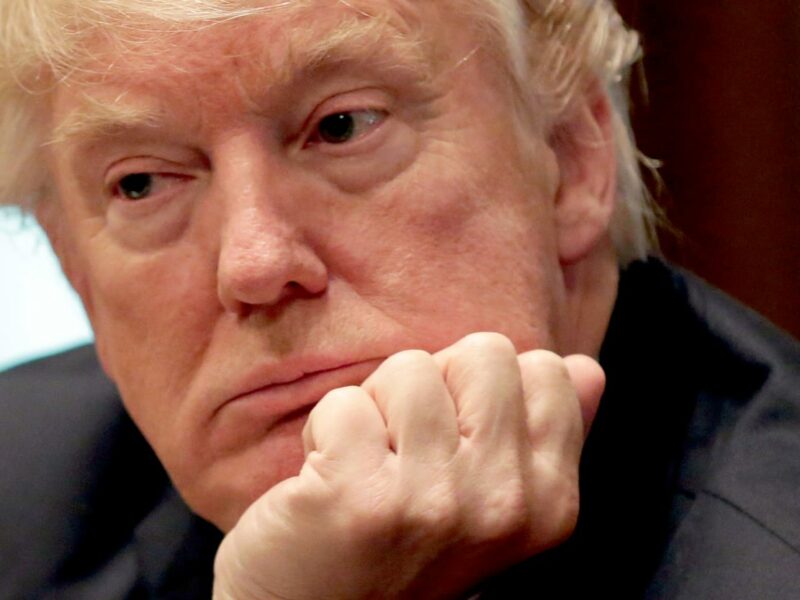 MANHATTAN – Former US President Donald Trump, who claims he will soon be arrested on charges related to hush money payments to adult actress Stormy Daniels, stated that he is unable to serve in prison due to bone spurs, an affliction he was definitely really diagnosed with as a teenager facing the Vietnam draft.
At a time when many criminals across America are being sent away to serve time in prison, the former President's lawyers presented the prison board with a note from his family doctor, petitioning the board that he be excluded from serving in prison on medical grounds.
"Prison involves a large amount of walking," reads the note from Trump's family doctor. "From walking the yard, walking to chow, walking back from chow, these are all activities that are excruciatingly painful for someone suffering with bone spurs in their heels," says the note regarding the President, who played a number of varsity sports just weeks before the tragic heel spur diagnosis of his youth prevented him from being drafted to serve in Vietnam.
Trump's certainly legitimate doctor also voiced concerns to the board that in prison Trump would not have access to an adequate level of medical care to treat his very serious bone spurs, such as Dr. Scholls gel pads, compression socks, and non-generic brand Advil.
"To ship out this promising young man to prison with such a severe medical impairment would be cruel and inhumane," reads the petition from Trump's lawyers, who are also completely above board. "We hereby request that the former President be granted a medical deferment."
Meanwhile, many legal analysts have commented on Trump's strategy.
"Whether or not Trump gets this medical deferment, his legal team will just think of something else," says New York Defence Attorney Shelly-Anne Rosen. "Like asking that he serve time on weekends only so he can go back to college. Or maybe they'll try the 'kid has to smoke an entire pack of cigarettes' defence, and ask if Trump's punishment can be having sex with a bunch of pornstars. And so on."
Later on social media network Truth Social, Trump himself explained his chronic and very factual bone spur dilemma.
"It's true, I have the bone spurs, and they're beautiful, like you've never seen, and I'm still the healthiest man who ever lived but I also can't go to prison because of spur, ands we don't like spur, do we, but also maybe the DEEP STATE planted the spurs there during the RIGGED ELECTION, and hey, have my army of rubes started burning down cities yet, anyway, TRUMP 2024!!!"
At press time, Trump's legal team insists they will only attempt this strategy 4 or 5 times maximum, or until their 76-year-old client becomes too old to be eligible to serve as president and therefore should be permanently disqualified.