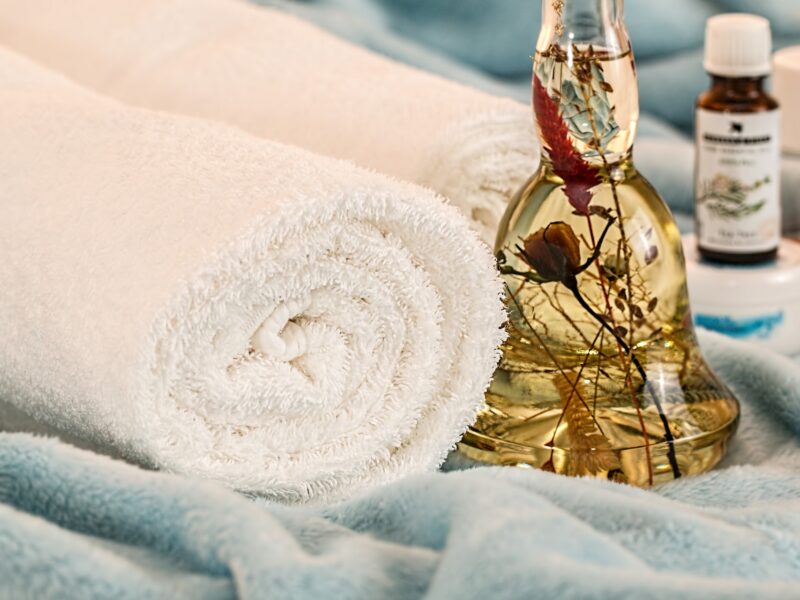 VANCOUVER BC – In her now viral Get Ready With Me Video (GRWM), TikTok influencer Kat Cheng reveals her easy 57-step morning routine that only costs $13,000.
Upon waking up at 5:00 AM,  Ms. Cheng lifts her head up off her silk pillowcase to greet the day. She tells her audience that silk hand-woven 20 million thread count pillowcase is key to her no-flyaway wake-up look. Then, she heads to her kitchen where she makes an iced matcha. She explains that the $500 matcha machine makes the smoothest matcha and $100 countertop ice machine is a game changer to enjoy those little ice cubes at home.
"I started making GRWM videos because I wanted to share all my morning life hacks with my besties. I've been able to cut it down so that it's totally doable for my everyday followers," explained Cheng. "It used to be hard to cram everything in but I'm able to enjoy a simpler routine thanks to some of my brand partners that gave me their products."
One of her super fans, Grace Sommers, has been trying to emulate Cheng to make her life happier and easier. Unfortunately, Grace's children (five and two) wake up before she can even get half-way through the routine and then she gets so busy with them, she leaves the house with only a 2-step skin care routine and half brushed hair. "When I first saw Cheng's GRWM, I knew that was the kind of peaceful, straightforward morning I wanted," said Sommers. "I just wish that I didn't have to wake up at 3 AM to start it before the kids demand my attention. I feel less 'blissed out morning person' and more 'brain craving zombie', but I'm not giving up on achieving that ideal life."
Dr. Stacey Atkins is a sociologist who has watched hundreds of GRWM videos. "After watching thousands of hours of TikTok, I can say that the people who are unable to work-out, have breakfast, meditate with crystals, journal, get dressed and have second breakfast before work, just don't have a chance at a happy or fulfilling life," revealed Dr. Atkins. "I wish I had better news for the people who think they are a night owl, but you can't argue with the research."
At press time, Cheng was filming an updated GRWM that featured her new life changing $1500 blow-dryer.