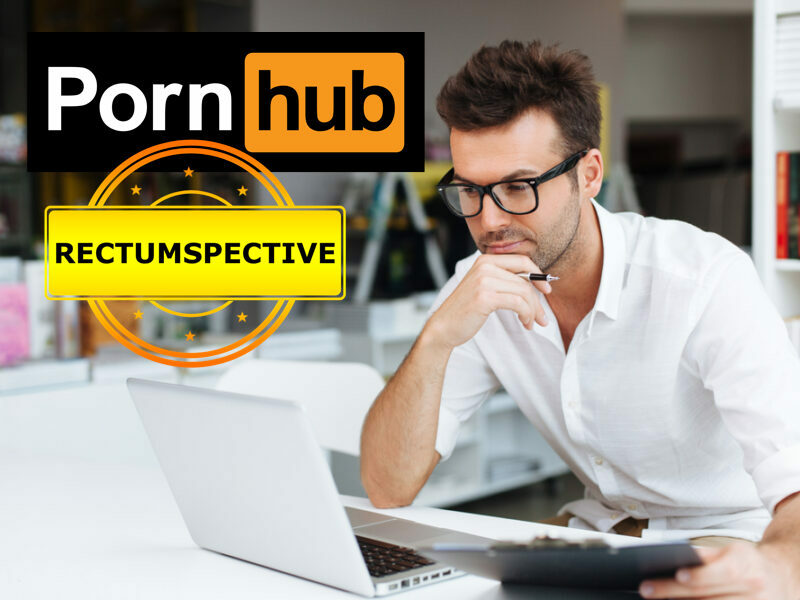 MONTREAL — Following the footsteps of Spotify's Wrapped feature, PornHub has released "PornHub Rectumspective", allowing users to view and share data on all their explicit viewing habits.
Users will be able to see data on their top categories, top porn stars, minutes watched, and the specific type of pervert they are. All of this is presented in graphics ranging from cute to grotesque.
Unlike Spotify Wrapped, the reception of PornHub Rectumspective has ranged from moderate to negative.
"I'm not sure I like this", says a user who only wanted to be referred to by their username bigcummer69. "I don't want to be reminded I watched 1,000 hours of earhole porn. I certainly don't want to know that my average watch time is only 1 minute and 13 seconds."
With companies like Facebook, TikTok, and even Spotify coming under fire for their collection of user information, cybersecurity experts are also concerned with PornHub's use of personal and extremely sticky data.
"It's quite alarming," says Colin James, an erotic cybersecurity expert. "I—I mean consumers—should be able to watch Fake Taxi anonymously. Just as a hypothetical example. I'm just saying, consumers should be able to enjoy their guilty pleasures without fear of data leaks that show they've been watching step sibling porn on their work computers."
"Again, hypothetically," James added, visibly sweating.
Still, others are enjoying PornHub Rectumspective as a way to share their uniqueness to friends.
"This is way less embarrassing than my Spotify Wrapped," says local sick fuck Bobby Doan. "My top song this year was "Axel F" by Crazy Frog, so I didn't post it. My PornHub Rectumspective, however, really shows who I really am and I couldn't hit 'share to Instagram Stories' fast enough!"
Doan added, "Plus, on my PornHub Rectumspective all my top pornstars are indie and not mainstream. So many friends were complimenting my cool and highly specific taste!"
Currently, PornHub Rectumspective is only available to Premium subscribers, but the company assures free users their Rectumspective will also be involuntarily emailed to their contact list later this month.