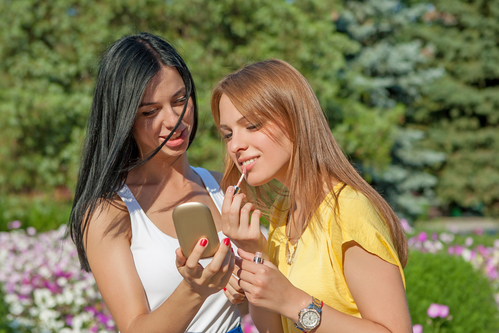 VANCOUVER – Today it was discovered that actress Sally Ruth is just three years older than her sitcom daughter Dana Fields. Their relationship has been a recurring B-plot on Killing Time, CBC Gem's quirky hit about a Saskatoon watch repair clerk moonlighting as hitman with a heart of gold. 
When asked for comment, producers of the show stood by the short age gap. 
"Sally is 29 and Dana is 26. We understand that on a biological level that doesn't make a whole lot of sense. But at the end of the day they're both able to execute a very important task on Killing Time, supporting the male lead in his emotional journey fixing clocks and clocking out chumps for his mafia pals." 
Social scientist Bronwyn Teller recognized the three year age gap as a telling moment about women's value in the media today. 
"If a woman is conventionally attractive, she can play a teen until about the age of 26. After 29, she's immediately classified as a MILF," said Teller. "In the Canadian context that's basically a direct Degrassi to Working Moms pipeline, with almost no in-between." 
Sally Ruth's husband on the show is played by 62-year-old Due South alum Paul Gross, who carries on the longstanding Canadian tradition of giving sitcoms to people who had mildly successful careers in the mid-nineties. Critics have pointed out the cognitive dissonance associated with the show casting a husband thirty years older than Ruth and a daughter just three years younger. When asked for comment Ruth was tight lipped. 
"Do I think it's weird that I'm playing the mother of a person who was two years below me at the National Theatre School? Sure…but please don't make me talk about this," she said. "There are like three decent acting jobs available in Canadian entertainment and I really can't afford to burn a bridge."