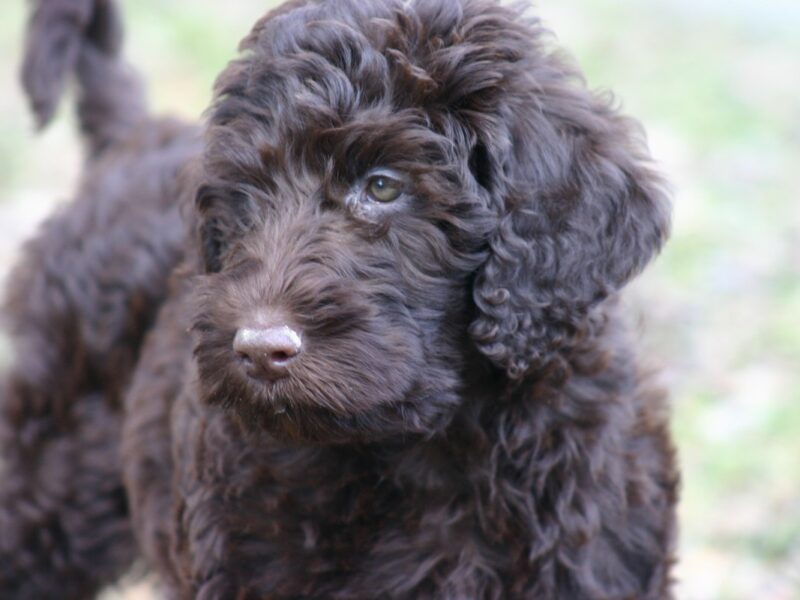 LETHBRIDGE, AB – Reports indicate the Roche family's 8 year old labradoodle Trevor recently, stopped walking around with a blanket on his head, forcing the family to actually learn about the intimate details of each others' lives.
"Trevor gave us so much to talk about," said the eldest Roche son, Eben, as he finally custom blocked his whole family on Facebook. "We were even talking over each other, saying, 'He's going to bump into the couch!' and 'He's still wagging his tail so he must be having fun!' But when that magical moment of respite ceased, we all just kind of looked at each other silently."
After Trevor had stopped his big moment of jest, the family acted almost desperately trying to get him to do something so they'd have something to talk about. Eben bribed Trevor with a piece of sausage from his plate. "I thought, either he eats it and we can say how this pet gets treated like a king, or he gets sick from it and we'd get to leave so they'd take him to the vet."
Other attempts to shoehorn Trevor into being the topic of conversation included Mrs. Roche putting him in his "almost viral-worthy" frozen bandana, Mr. Roche doing an impression of Trevor snoring, and middle child Nicky playing sounds of puppies on his phone to see if Trevor would react, thinking there are real puppies around. He did not react and the family concluded he has no paternal instinct and it was wise of them to chop off his testicles.
Prior to this the family gathering, the Roche family reportedly hasn't had a proper conversation since their last family vacation in 2015. "Trevor went to stay at Grandma's," said youngest daughter, Kaia. "We were sitting in the ski lodge in total silence and then Dad asked if I was dating any boys, but he seemed mad about it? So I faked frostbite and wound up in the hospital with an aggressive nurse named Olga rubbing me all over trying to get the blood moving. And honestly I'd do it again."
At press time, Trevor was settling down for a nap when Mr. Roche remembered March Madness was happening and they could just pretend to stare at the TV until it was time for everyone to go home.