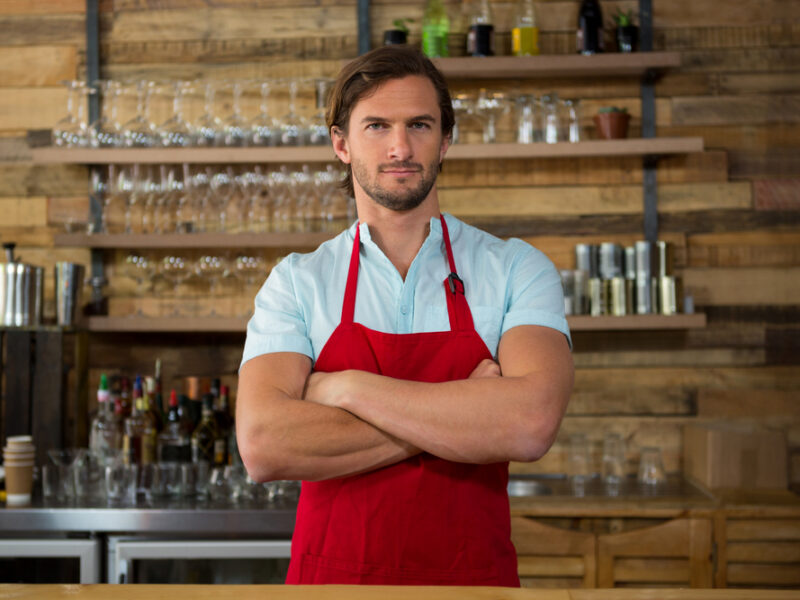 Etobicoke, ON – As capacity limits and other public health limits are lifted throughout Ontario, the owners of Geralds Koffee Korner are no longer able to blame lockdowns for their complete lack of customers and revenue. 
"The pandemic was hard on us because we had just opened up, barely five years before it started," stated owner Fredericks Gerald. "So we hadn't yet built a solid base. And then when Covid came we lost 90 percent of our business. So we were down to whatever ten percent of 3 customers is."
Now it's become clear that lockdowns and closures were not to blame for the cafes lack of revenue, business analysts are looking for other reasons. Many are pointing to the confusing comic sans signage, the lack of a washroom, the soup of the day suspiciously staying the same for a whole week, an inability to make a sandwich in less than 25 minutes and a sign above the milk and sugar station that asks customers to cream themselves. 
"With all the government programs it was actually our most profitable year ever," said Gerald. "I think they should extend the Canada Emergency Rent Subsidy but for businesses that have trouble paying rent even when there's not a pandemic."
This is not the first failed business Gerald has started, previous ones include; buying the patent for soluble asbestos, a gun range for tweens, and a literal dogshit cafe (seeking to copy the success of the poop emoji cafe in Toronto, he started an eatery where every beverage and food item had the look and texture of dogshit).
Gerald is now blaming CERB and "people not wanting to work anymore" for destroying his business.