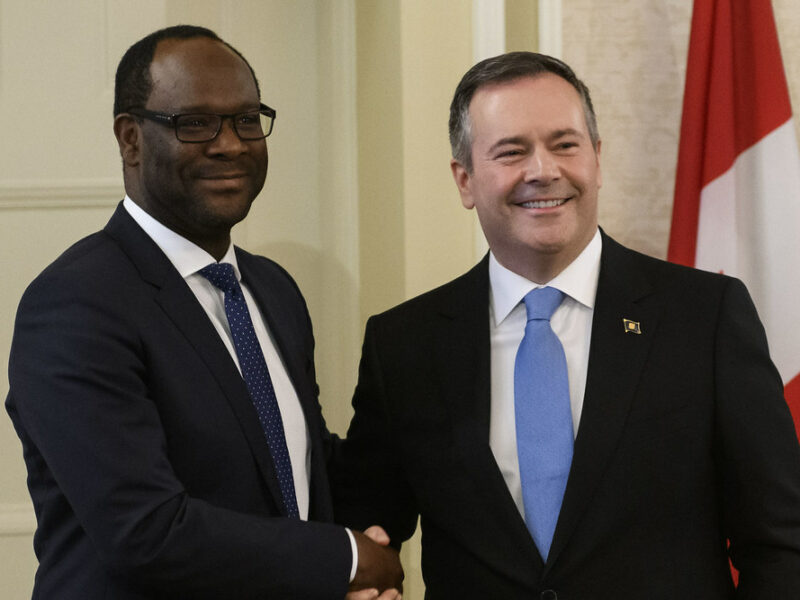 EDMONTON – Alberta MLA Kaycee Madu has called on Police Chief Dale MacFee to "help take care of" an independent probe into the incident where Madu called on Chief MacFee after receiving a traffic ticket.
"When I've landed myself in hot water, there's only one guy I call – old Daley," explained Madu to reporters. "He was so understanding about that distracted driving ticket I got last March that I knew he was the man to make the independent investigation into that incident go away."
"Plus," Madu added, "Chief MacFee was already super familiar with the particulars of my case, so he was up to speed right away."
Premier Jason Kenney announced that he had called for the investigation into Madu's call to Chief MacFee, and was removing him from his cabinet post as Minister of Justice. "Part of the reason I picked Madu as my Justice Minister in the first place was his knowledge of Alberta's justice system – specifically which cops to call if you need to make a traffic ticket disappear."
Kenney continued, "But in light of recent calls placed to Chief MacFee I've been forced to remove Minister Madu from his appointment – that is, unless his good friend Police Chief Dale MacFee can convince me to reinstate him. He's very persuasive!"
While Madu's call to MacFee to quash the investigation over his call to MacFee has led to outcry, Edmonton Police Chief Dale MacFee insists nothing untoward has happened. "This is entirely an overblown misunderstanding," McFee explained.
"There were no favours exchanged, and I know this because I checked in myself with an eyewitness, Police Chief Dale MacFee," clarified MacFee. "And I believe him, because he's a straightforward guy. That's why I'm going to pull some strings and get rid of this entire unnecessary investigation."
At press time, Kenney reminded Albertans that he knew "who to call to make some parking tickets disappear" if it would help to raise his historically low approval rating.