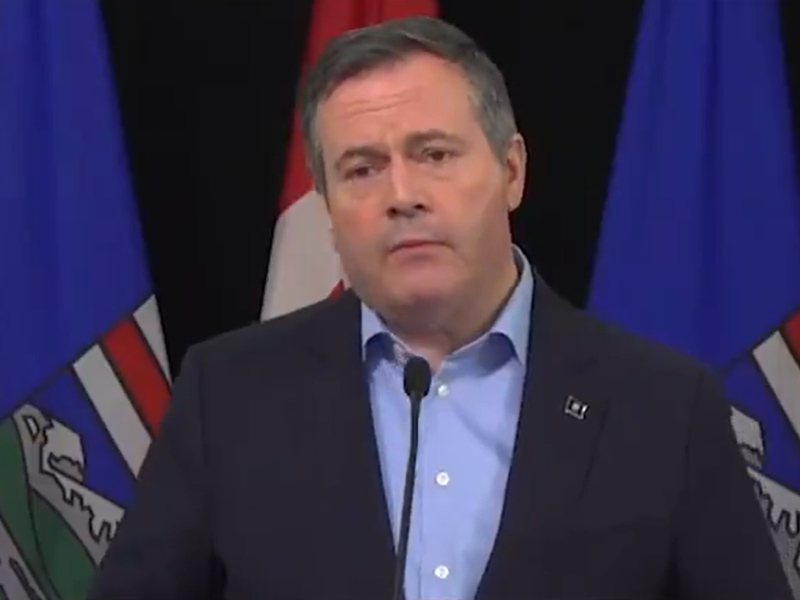 SHERWOOD PARK – In an attempt to quell the deadly fourth wave of COVID-19 still sweeping through the province of Alberta, the Red Cross has announced that it will be stepping in to offer emergency support by airlifting Premier Jason Kenney to another province. 
"At first, we had a plan to take the strain off Alberta's overcrowded ICUs by strategically airlifting patients to less-crowded hospitals in the neighbouring provinces," said Giselle LeBlanc, head of Western Canadian operations for the Red Cross. "But then we realized it would take a lot less gas to just pick up Jason Kenney and quietly drop him somewhere outside of Moose Jaw."
Some of Canada's top health officials have objected to the Red Cross's plan, including Chief Public Health Officer Dr. Theresa Tam. 
"When you want to contain a virus like COVID-19, it's critical that you isolate the epicentre of the pandemic and employ a careful quarantine strategy," said Dr. Tam. "The issue with the plan proposed by the Red Cross is that airlifting the Premier out of the province exposes dozens of critical emergency response medical staff and pilots to unsafe contact with Jason Kenney. In my professional opinion, the more responsible, evidence-based approach would be to simply lure Premier Kenney onto some sort of medieval trebuchet and launch him straight into the Northwest Territories."
At press time, BC Premier John Horgan was drafting a press release to formally announce that British Columbia will not be accepting any of Alberta's unwanted pipelines or politicians.