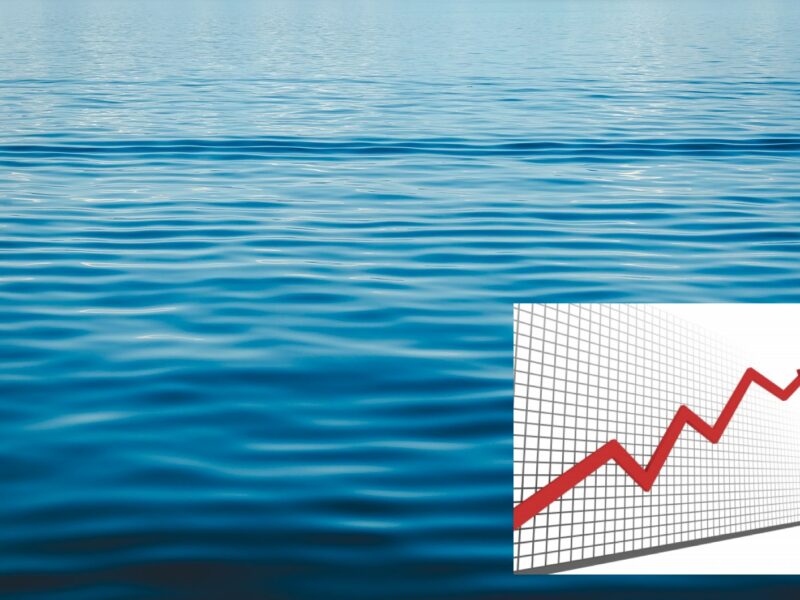 OTTAWA – Finance Minister Chrystia Freeland released a statement late last night announcing an increase in funding for the Department of Defense. Further investigation revealed that the increase is a sudden 400% boost to the Canadian military budget, effective immediately. Freeland spoke to the press in the morning.
"I was browsing some Canada memes yesterday and I saw one that said we have roughly 20% of the world's supply of fresh water and I couldn't believe it. I texted David Suzuki right away and asked him if this was true. He said that if we are counting the water that is either frozen or deep underground, we do indeed have roughly 20% of the world's fresh water," said Freeland. "The way the world is going, we figured we needed to act decisively and discreetly to keep our supply safe so we fast-tracked this budget increase."
With severe climate change long concerning the Canadian government, insiders claim that several seemingly puzzling decisions were all done to make Canadian fresh water less appealing to other nations, including buying an oil pipeline, allowing industrial development on public lands and even freezing more water than usual at NHL rinks. The government has even inquired if it can "unshare" the Great Lakes and is willing to spend the money to enforce its moves.
PM Justin Trudeau stated, "I don't know if word has gotten around about our water supply yet but if people start looking closely over here, they might start getting ideas. So we wanted to let other nations know: keep moving, nothing to see here."
Acting Chief of Defense Wayne Eyre announced, "This injection of funding into a long overstretched department is a vote of confidence in the world-class work our people have been doing. Protecting Canadian resources is a key pillar of national security. Also, I don't know if you've looked closely at a map lately but, holy shit, there's a lot of lakes in Canada."
Experts estimate these new funds will allow the military to more than double the amount of freshwater it can protect, extending their reach to cover several dozen new waterfront properties in the Muskokas and a really nice stretch of the Fraser River Valley. Funds are already earmarked for arming the "Maid of the Mist" to the teeth.
Private support for this initiative has been strong, with a special bulletin by Nestle Canada announcing a 30% bump in its year-over-year projections. 51 First Nations communities could not be reached for comment.