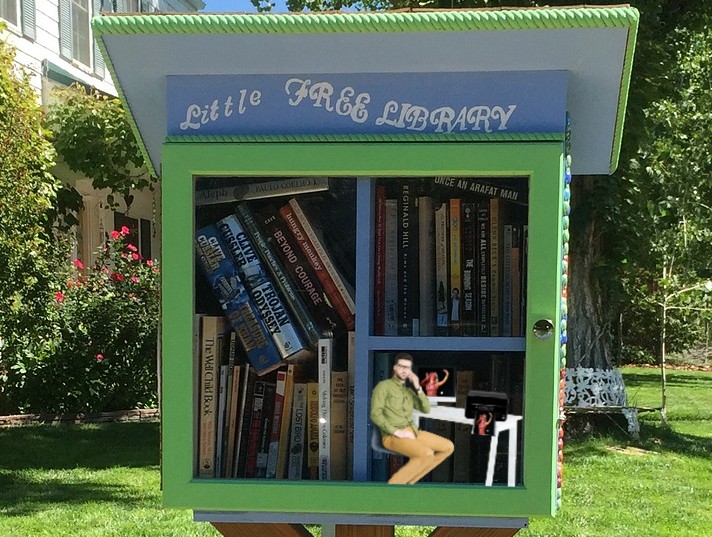 SUMMERSIDE, PEI – In an attempt to scale down the modern library experience, a local front-yard little library installed a little computer which was quickly used by a little creep to print off little images of Shakira.
"There's not much we can do at the moment," said Fred Halcott, owner of the little library. "We have a small laminated list of rules regarding use of the little library's tiny computer, but we didn't think to include a ban on printing copious amounts of images of Shakira or her gazelle analogue from Zootopia."
"All we've been able to do is limit the amount of coloured prints he can make in a day and ask him to stop making so much noise when he licks his thin, papery lips."
The six-inch-tall pervert appears to be stuck in the early 2000s, as he's also been seen using his little flip-phone to take photos of the music video for "Hips Don't Lie."
"I just wanted to use the little library's micro-microfiche machine," reported a visitor. "But this little guy kept peering over his little shoulder, as if he was doing something criminal. It's not against the law, but a 40-year-old micro-man printing off stamp-sized images of the Queen of Latin Music in a public space certainly feels like it should be illegal."
The tiny, unnamed weirdo has yet to borrow any books, but has made numerous requests for the birdhouse-sized library to stock some women's aerobics DVDs.
At press time the little creep was seen leaving to go breath heavily on a tiny bus, but was certain to return to the little library first thing tomorrow morning.