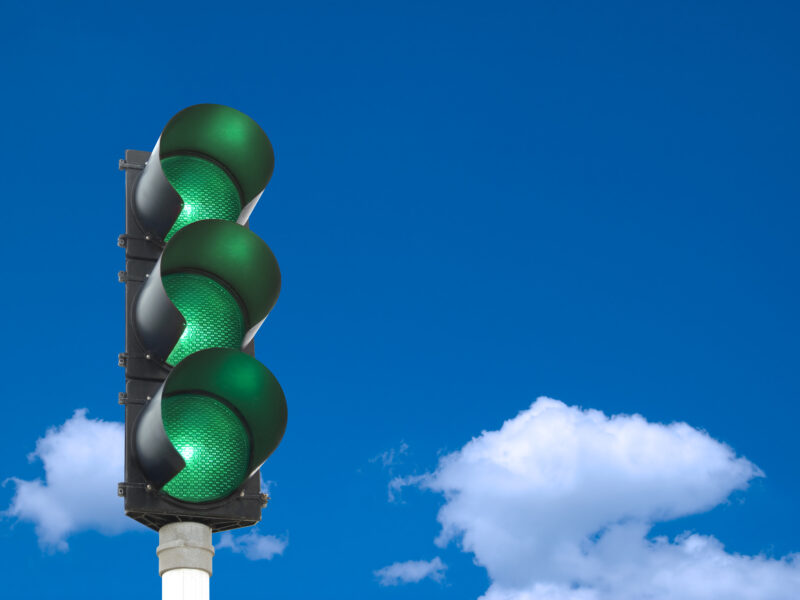 TORONTO – Several multi-car pile-ups and other severe crashes are being reported at nearly every major intersection in Toronto, after the city set all the traffic lights to remain green in celebration of St. Patrick's Day.
"I saw the light up ahead was green, so obviously I sped up a little to catch it before it changed," said Fletcher Schmidt, while staring at the smoking remains of his car. "I was thinking that it hadn't changed for an abnormally long time, but hey, that worked for me."
"I drove through the intersection, and next thing I knew, another car T-boned me, and the whole thing went up in flames."
Schmidt's story is just one of many similar ones coming in from all over the city. Despite suffering several third-degree burns and a broken arm, he claims that the festive lights were "a pretty neat idea."
Officials speaking about the incidents said that the lights were meant as a pleasant surprise and that they had no idea that the results would be so devastating. They promised residents that they have learned the dangers of leaving all the lights green and that it won't happen again. However, plans to keep the lights yellow for Easter and red for Christmas are still considered perfectly safe, and will be going forward.
The public has also been assured that next year's celebration will be in keeping with the city's traffic safety focus. "Maybe we'll just hand out a free green beer to every driver at each highway entrance," said Mayor John Tory. 
"Having discussed the possible consequences of the proposal at length with 25 city councillors, I'm quite certain that everyone will be responsible and wait until they reach their destination to drink it."
At press time, Service Ontario was handing out electric vehicle license plates to everyone who came in, complete with the benefits that accompany them, because "today, all vehicles are green."