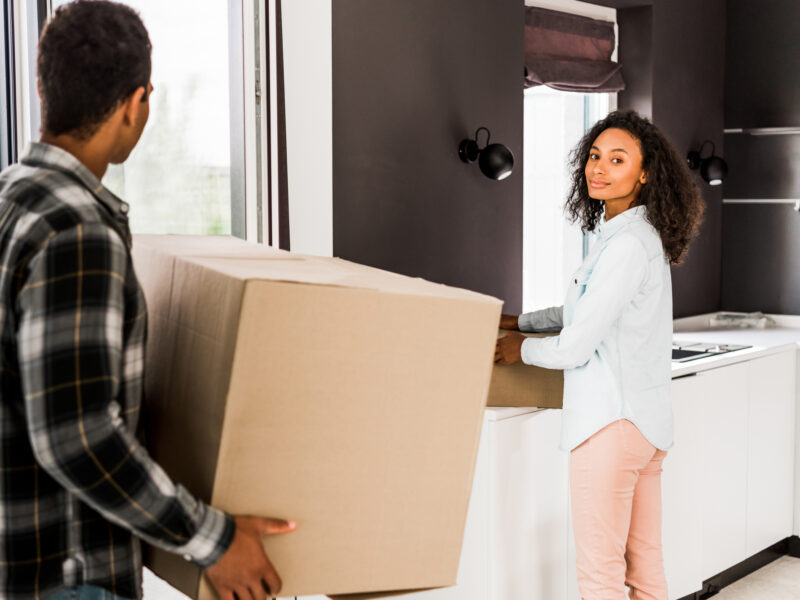 CHATHAM – Lewis White was forced to move after his house filled up with too many boxes that he deemed worth saving. 
White had been collecting boxes for years but once the pandemic hit and his online orders increased, his box collection grew at an alarming rate. He found himself in a never ending loop of buying things to fill up his boxes, only to get more boxes worth saving. White decided instead of getting rid of perfectly good boxes, he should put them to use, and use them to move into a new home with room for more boxes.
"My parents taught me the value of a good box. It's not something you just break down and recycle because you never know when you're going to need a good box," said White. "Once my house filled up, sorting to save only the best of the good boxes was an impossible task, like picking a favourite rainbow."
White packed all of his belongings in his boxes and was happy he didn't need to resort to asking area LCBOs if they had any boxes. Sarah Finck, the manager of the downtown Chatham LCBO, noted that since the pandemic fewer people were coming in to ask about taking boxes. Finck explained, "The LCBO prides itself on the number of boxes it's able to provide community members. Before the pandemic, we had a firm no more than two boxes without purchase limit, but now, we kind of miss denying people the chance to use our boxes."
At press time, White was trying to unpack a box of good boxes so he could start his box of great boxes.