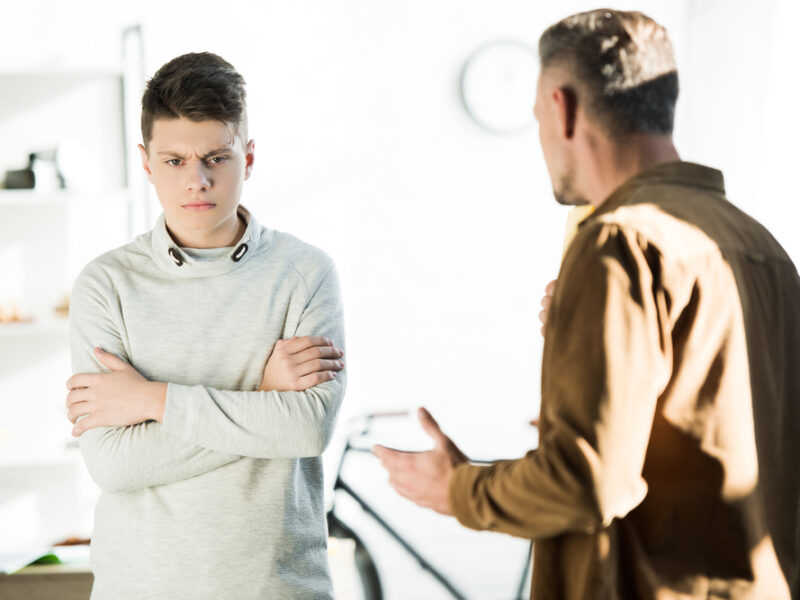 VANCOUVER – Local father James Hanover made a surprise statement on the car ride home from Ash Wednesday church service, announcing that for Lent this year he would be giving up on his eldest son.
Historically, the Lenten sacrifice is performed in commemoration of Jesus Christ's 40 day fast in the desert and while Hanover's choice is irregular, the archdiocese of Vancouver confirmed it did not technically contravene any biblical teaching, even after checking the Book of Mark twice.
"Look, 40 days is all fine and good but I've been dealing with my son for 29 years. Even lost in a desert with the Devil on his shoulder, Jesus had more direction than this kid. No father wants to be doing this but that's what makes it a sacrifice. I mean God has a kid, he gets it," responded Hanover.
Sacrilege aside, the patriarch continued recounting the string of hopes dashed by his firstborn including a career, several grandchildren, and more recently: not wearing the same sweatshirt for a fifth consecutive day.
Alex, Hanover's adult son, who currently resides in his childhood bedroom, has failed to form any meaningful bonds with another human being or develop any passions or interests. Alex was unable to be reached Tuesday afternoon for comment on his lifestyle as he was asleep.
"It's easy to blame the parents, but his siblings turned out normal," continued Hanover referring to his daughter Sophie, a paramedic, and younger son Owen, a kinesiology major at SFU. "We never once caught either of them eating chili with their bare hands because they ran out of spoons."
"Don't get me wrong, I still love my son but I'm done putting any more eggs in that basket," added Hanover, softening the blow.
At press time, Hanover was in white-knuckled prayer for the strength to maintain his lack of faith in his son after spotting the young man google "How to start a Twitch stream."