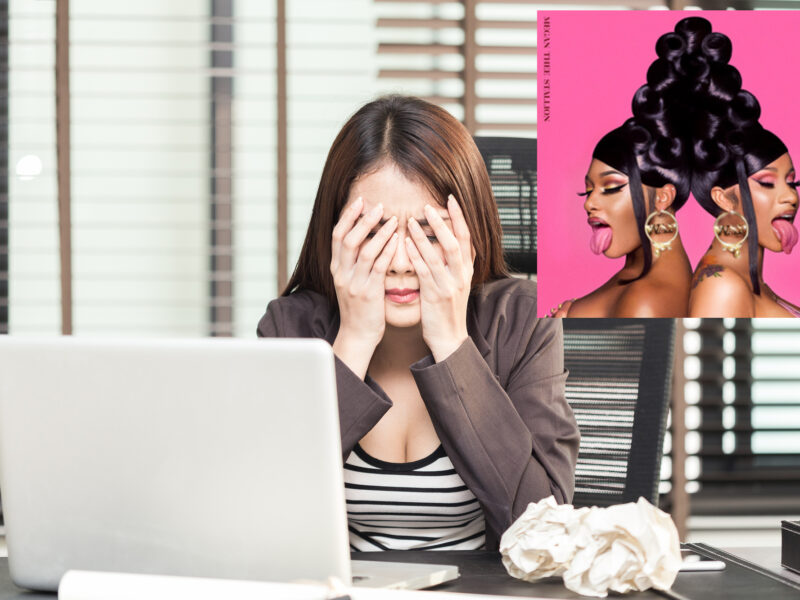 PETERBOROUGH – Jeanette Cummings, 41, was rushed to the hospital with symptoms of a total nervous breakdown after being contracted to write a clean, kid-oriented version of Cardi B hit 'WAP'.
"At first I tried writing about a cat that fell in the bath, but the overtones remained highly sexual," Cummings muttered. "Then I thought gardening would be a more appropriate topic, but I realized a refrain of 'There's a hose in this house' doesn't make things any better."
"Somehow all everyday objects sound like innuendo now," added Cummings, nervously eying her laptop charger.
After being discovered by her family and rushed to the hospital, Cummings was placed in an ICU recovery unit with no access to radios or Spotify. She was eventually discharged upon receiving weeks of cognitive behavioural therapy centred on reducing her stress upon hearing the phrase "bring a bucket and a mop". Still, Cummings could not abandon her work.
"After spending hours trying to come with an alternative acronym – Waffles And Pancakes? Walk All Puppies? – I settled on Warm Apple Pie. However, the horror of kids singing 'Gobble me, swallow me, drip down the side of me' sent me into a panic. I passed out. At least my attempts weren't as bad as when The Wiggles tried teaching basic anatomy with a cover of Khia's 'My Neck, My Back. Complete nightmare."
Cummings lamented how the rap anthem made every conversation afterward sound provocative, noting that a recent talk with a plumber about a sink with a 'drip that won't quit' took on an unfortunate sexual connotation and that the sound of stirring up Kraft Dinner for her kids reminded her of Cardi B's well-hydrated genitalia: "It was disturbing how horny I was."
Upon recovering, Cummings abandoned her futile editing effort and handed in her Kidz Bop version of Nicki Minaj's 'Anaconda' called 'Love My Momma' instead.