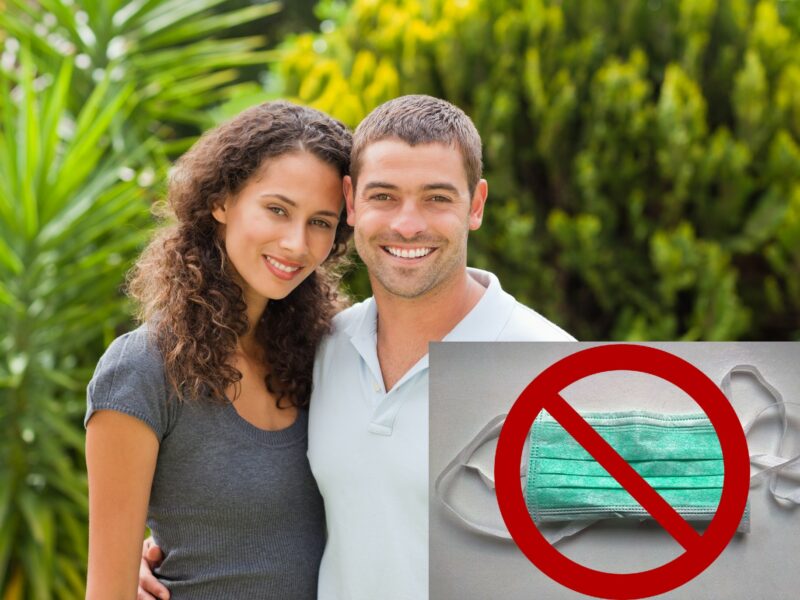 TORONTO – After a small business owner reminded him of the city bylaw mandating people to wear masks in indoor public spaces, local shopper Jason Anguiano insisted that since he doesn't like the way a mask feels when he wears it, he would simply pull out of the store as soon as he feels like he's going to cough.
"I don't want to cough inside your store, I just want to get in there and it feels so much better without all that cloth in the way," explained Anguiano as he tried to enter the store unmasked. "I can feel when I'm about to cough, I'll just slip right out the way I came in and there won't be any consequences for either of us, I promise," Anguiano added in a soothing, persuasive tone.
The store in question, G Hollywood Designs, specializes in gold chain necklaces and other men's jewellery. The owner, Brandon Allred, has reported a surge in customers attempting to charm their way inside without adhering to the mask bylaw.
"At this point, I've heard it all," explains Allred. "I've had people tell me I'd like it better too if they didn't have a mask on, I've had people get angry and claim that all the other stores let them do it, I've had people say they'll pay to take care of it if anything goes wrong. I even have people say their face is too big for masks. They get really cranky when I roll my eyes at that one."
Experts speculate that many people who refuse to wear a mask when entering stores do so because they feel like it might diminish their shopping performance and even render them incapable of completing a satisfying transaction. Anguiano insists, however, that this is not the case for him: "It's just that I have a cloth allergy, that's all."
Allred later admitted that he did allow one customer to come inside his store without a mask recently, but clarified that, "In my defense, he had a LOT of money." The customer in question was reported to have ghosted without committing to a purchase.