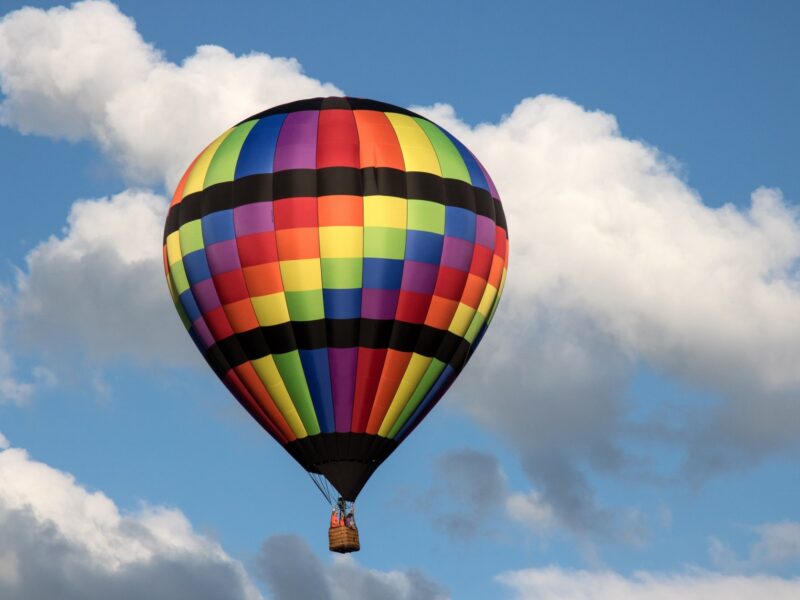 DENVER, CO – A group of clearly distraught RE/MAX officials addressed a room full of reporters today to announce that, for the 42nd year in a row, the real estate company has blown their entire operating budget on promotional hot air balloons.
"I really thought this was going to be our year," said CEO Brett D'Angeleo. "For the first time in decades, we were on track to finally be in the black… but then our balloon supplier had a flash sale and well… we just can't run from who we are. Royal Lepage has bus benches, and we've got small, slow, ornamental aircrafts"
The real estate franchise, which has been in business since 1970, began purchasing ad space on hot air balloons in the summer of 1978, transforming what was once an engineering marvel used to spy on rival militias into a means to sell 3 bedroom townhomes with curbside appeal.
Now, on a clear day with low winds, RE/MAX has outpaced birds for real estate in the sky, causing considerable financial problems for the company.
"Every goddamned year we end up running a deficit," said accountant Barry Sullivan, "Nothing will stop them. Even during the 2008 financial crisis, the only thing that didn't collapse were the fucking balloons. Not to mention, last year we lost over a million dollars because there were so many of the damn things they kept bumping into each other and exploding."
According to sources close to the business, the superfluous spending has put considerable strain on employees. On top of having to forgo office essentials like coffee, computers, and walls, all agents must work overtime to facilitate general maintenance on the airships while brokers are tasked with piloting tours. What's more, this seemingly pathological compulsion to buy balloons has not just affected workers at the company.
"We'd also like to extend our condolences to investors," said spokesperson Patrick Jensen, "Who, when they bought shares in our company, fairly assumed they were buying into real estate and not what has essentially turned out to be a front for a weird side business singlehandedly keeping the hot air balloon industry afloat."
At press time, the RE/MAX employees had somberly shuffled off the stage to make way for Goodyear board members who announced plans to cease all tire manufacturing entirely in order to focus solely on just filling up a whole bunch of blimps and setting them free.