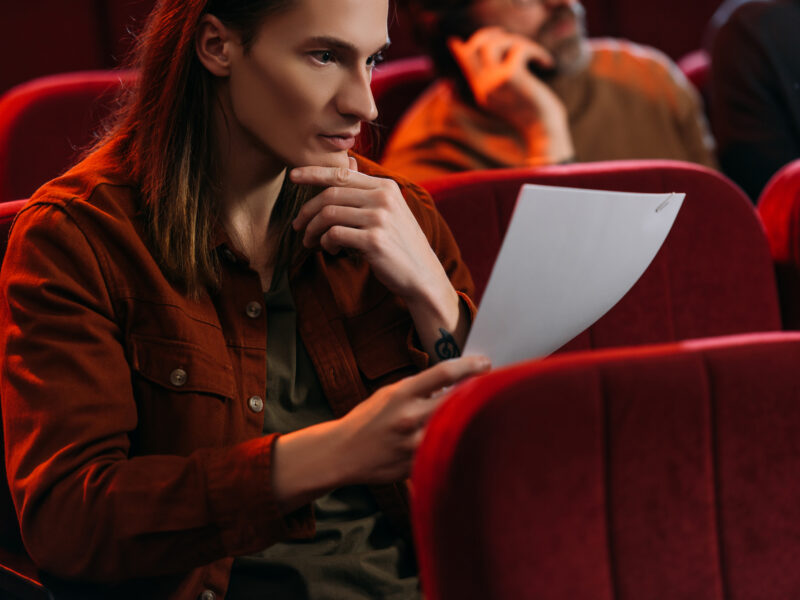 Fort McMurray, AB – Gallons of Dom Perignon were smashed with wanton destruction upon many a hypothetical yacht hull when local self-described 'Jack Carowak' Roger Pithy announced he had progressed to the final round of online screenwriting competition 'The Earnest Hemingways' alongside 19,000 other pathetic idiots.
Pithy, an aspiring screenwriter and one of those guys that slacklines at parks, ruined his wife's breakfast when he revealed his feature-length erotic sci-fi adaptation of 'Death of a Salesman'  will be a further topic of conversation in the marriage. "I'm really proud of the work I've done," he lamented. "Making Willy a power bottom for Bitcoin investors was really biting commentary – I really think I've got a shot at this."
Seated in front of his Fear and Loathing in Las Vegas poster that wasn't allowed in the living room, Pith says he's only spent eight thousand dollars on entry fees thus far. 
"I had to sell my wife's sleep apnea machine, and start an Onlyfans account that's just my gnomes, but I couldn't turn down the opportunity to be judged by this year's jury; Carrot Top, one of Bryan Singer's Basement Twinks, and a pencil that was chewed on by Steven King's dog. Lucky for me, they extended the deadline 84 times."
Fellow writer Kevin Shooms, dead from the neck up, said that if it wasn't for Hemingways his screenplay for The Irishman would have never been made. "I'm incredibly thankful, even though technically speaking, they stole it".
When asked why Piths 'Death of a Salesman' screenplay made the cut, representatives from thehemingways.net had this to say: "This domain is no longer valid, sign up for a GoDaddy site today!"