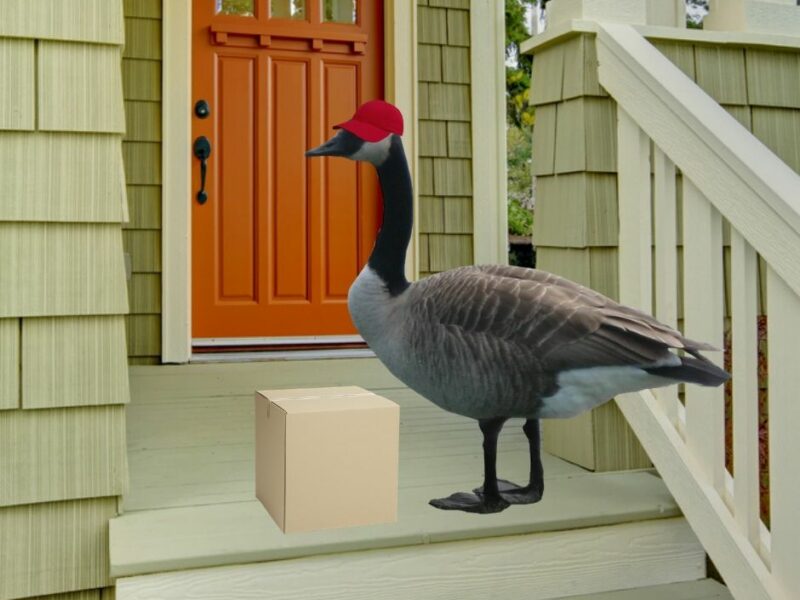 VAUGHAN, ON – A new startup helmed by Canadian geese is promising to deliver direct ass-to-door sidewalk goose shit to customers via their app, Instacrap.
"Nothing signals the beginning of summer quite like stepping into a steaming hot pile of geese shit on the sidewalk," squawked a spokesgoose for the company. "So we've adapted! Now we can cater our excrement for humans stuck at home who are craving a foot-full of routine and normalcy right about now."
Initially the avian feces company partnered with outside delivery services like UberEats, DoorDash, and SkipTheDishes. However, the increased demand for literal bird shit soon proved to be too much for a single third-party enterprise.
"We decided to launch our own proprietary stool courier app in order to effortlessly connect Canadians to their local Canadian geese's assholes," honked the founder and CEO goose. "You can't get more homegrown or artisanal than that! Plus with every purchase you help put grass into the beaks of our goslings."
Madeline Radonsen, an Instacrap customer living downtown, remarked that her experience with the bird shit service had mixed results. "On the one hand, I was really happy with my package of hot, hot fecal matter. Living in the city doesn't afford me as much access to Canadian geese shit as I'm used to, haha. But I did have some problems with the delivery goose… namely the fact that they would aggressively attack me anytime I got close enough to pick up my box."
Reports indicate that a flock of seagulls are in the works to cash in on the geese's success with their own service that would allow customers to request being flyby shit on.