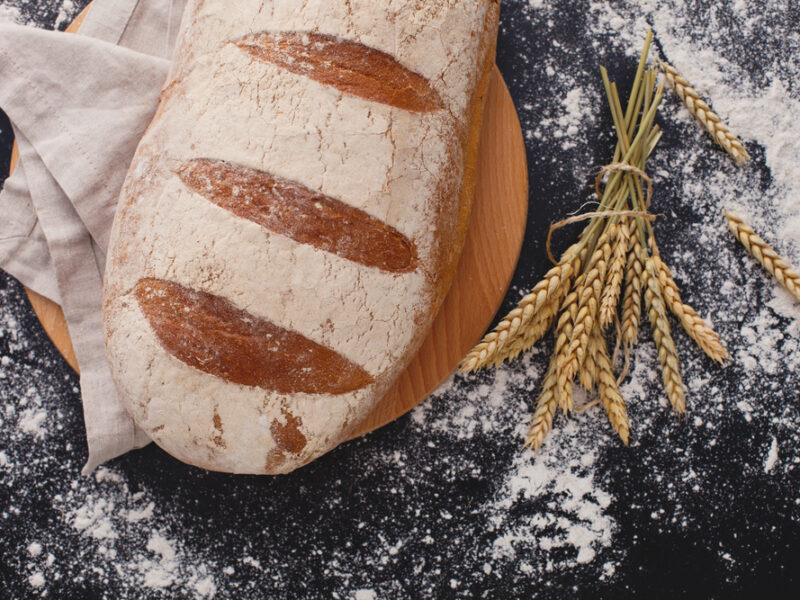 MOOSE JAW, SK – After a few weeks of staying home, Heather Chung has surpassed the bread making stage of self-isolation and has begun building a full-fledged flour mill in her one bedroom apartment.
"Bread has always been such a big part of my life," said Chung, "It's been there for me through the highs and lows. Humanity is in one of its darkest times and making focaccia is the perfect way to pretend I'm not as helpless as I am!"
Chung has been making bread for the past three weeks. She initially started with simple breads like Irish soda, but soon came to master other types like traditional pumpernickel and German vollkornbrot. After making so much bread she decided that constructing an industry-grade gristmill focusing on artisanal stone-ground flour was the next logical step.
According to behavioural scientists at Rice University, bread-making during lockdown is common for millennials who live alone and have tried to cross stitch at some point in their lives. This widespread occurrence has led to flour shortages across the country. Scientists hypothesize that due to high levels of unemployment, millennials are compelled to take the term "get this bread" in the literal sense.
However, other individuals in the artisanal baking and craft community expressed criticism over Chung's actions, stating that her over-industrialization does not follow the spirit of the group. Many of them demanded she stop and do something else like write a blog, buy one of their lumpy ceramic rolling pins, or start another skill that she can abandon once she gets bored of it, like the rest of them.
Despite the backlash, Chung broke ground on the mill in the middle of her living room last Monday. The young woman stated that she will stay at home with her longtime sourdough starter boyfriend she named Derek for the remainder of construction.