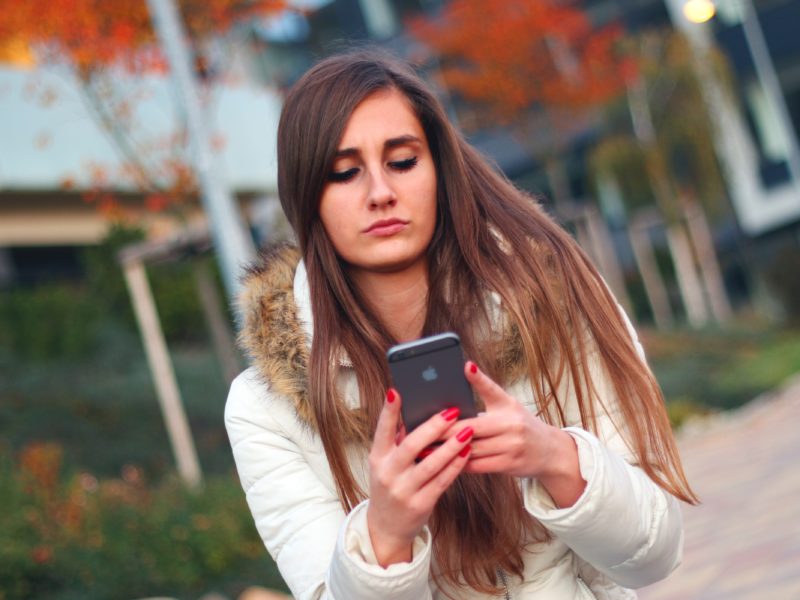 GRIMSBY, ONT – In the midst of the worst global pandemic in recent history, 27-year-old Laura Wallsh has joined multiple dating apps in hopes of swiping right on the greatest love story of her life.
"How adorable would it be to meet the love of my life when I'm not supposed to meet anyone at all?" stated Wallsh. "We'll tell the story on our wedding day, and remind our children every day that if not for the exponential global spread of a deadly virus that infected and killed hundreds of thousands of people, they wouldn't be here," she explained with a glimmer of romantic hope in her eyes.
As COVID-19 continues to spread across Canada, the government highly recommends that people engage in social distancing. This means maintaining 2 meters distance between yourself and others, self-isolating and not engaging in social activities. However, this has not deterred Wallsh from creating her own version of the romance novel "Five Feet Apart."
According to Wallsh's profile, she is easy-going, quirky, adventurous and doesn't mind getting creative when it comes to dating in quarantine. 
"We can park on opposite sides of the empty mall parking lot and powerfully yell sweet nothings to each other through rolled down car windows, go for a walk on opposite sides of the street, or eat leftovers 20-feet apart in the middle of an open field. We just have to meet sometime before quarantine is over."
As Wallsh enters her 18th day of self-isolation, the thirst for a quarantine romance is stronger than ever. As the pool of potential boyfriends grows smaller, Wallsh has had to make some minor adjustments to her dating profiles. She has expanded her search to include those who are aged 21 to 69, within1,500 kilometres and are Scorpios, even though Wallsh herself is a Gemini, and they are astrologically incompatibility.
Confirming that Wallsh only broke-up with him so she could meet someone during quarantine, Wallsh's ex-boyfriend wishes her all the best on her new dating journey.