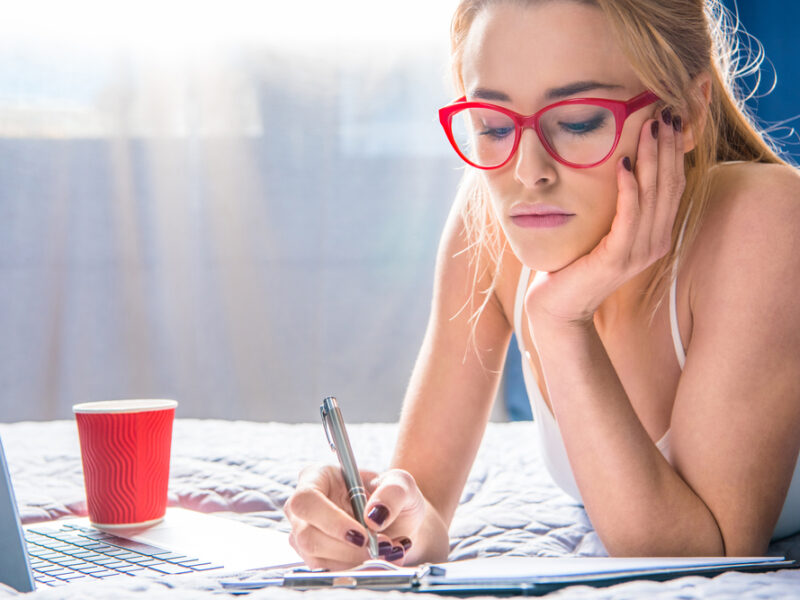 MISSISSAUGA, ON – As of yesterday, remote brand strategist Lana Frasier completed yet another One Direction fanfiction during self-isolation.
"Yeah, I heard that Shakespeare wrote King Lear while quarantined during the plague which I guess is pretty impressive," said Frasier, typing away furiously on her laptop. "I took that info as my cue to make the most of this pandemic and to create equally revered historic literature!"
Frasier, a frequent contributor to Wattpad under the username @livelaughlarry67, has used social distancing to her artistic benefit. Over this past week, she has been feverishly publishing instalments of her highly erotic Harry Styles/Louis Tomlinson fanfic nearly every hour.
"The quarantine and general uncertainty of the state of the world has been amazing for me creatively," the young author confessed, gnawing at her cuticles. "Although I primarily focus on Larry fanfics, I have opened myself up to imagine the possibility of Narry or even Ziall storylines."
Though the British pop group One Direction has been on hiatus since 2016, many readers yearn for authentic 1D fanfic now more than ever.
"She is the reincarnation of the Bard," gushed avid reader @otpcantfukwithme. "When she describes a tryst gone wrong between Harry, Louis, and Y/N- now that's a real tragedy."
As of press time, Frasier has been approached by several publishing houses to secure the book rights to her most popular fanfic, One Erection: 'More Sinned Against Than Sinning.'