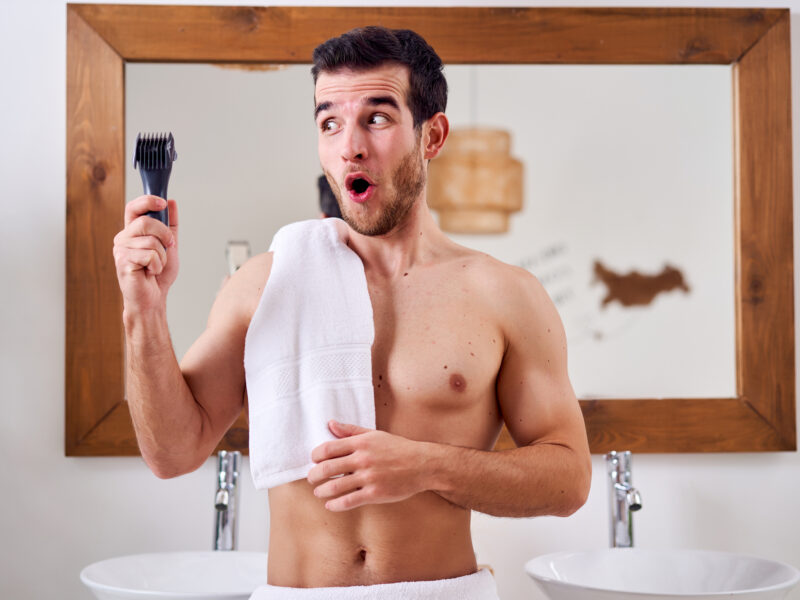 Like many people, you may find yourself adjusting to a brand new stay-at-home lifestyle these days in order to protect yourself and others from the spread of COVID-19. During these disruptive times, the most important thing you can do for your own mental health is to maintain some sense of routine by continuing to shower, get dressed every day, and most importantly keep your pubic hair as well shorn as a putting green.
For many of us, social distancing means that fewer people than normal will be interacting with our pubes, and so it can be tempting to just let that garden grow wild. The thing is, shearing your bush doesn't have to be something you only do for others. You can also do it for yourself since you are certainly the person whose pubes you'll be spending the most time with for the next little while!
Of course, cutting the rough and curlies isn't for everyone. If you are not in the habit of mowing your hedge in normal times, there's no need to start now. Simply make sure to shampoo and condition regularly, and be sure to moisturize by brushing in coconut oil daily. Avoid knots and tangles by continuing to use your pubic-comb just as you would while not in quarantine.
If, on the other hand, you prefer the baby's bottom feel for your adult front, more power to you! Keep up your shaving schedule, and keep your blade sharp enough that you're a bit scared to bring it near your junk.  Whether you shave, trim or pamper, you can't let the threat of a virus destroy your will to have nicely framed genitals. Stay strong, and before long your pubic region will be back out there in the world! In the meantime, you might also need to sell some nudes to survive, so there's that too.