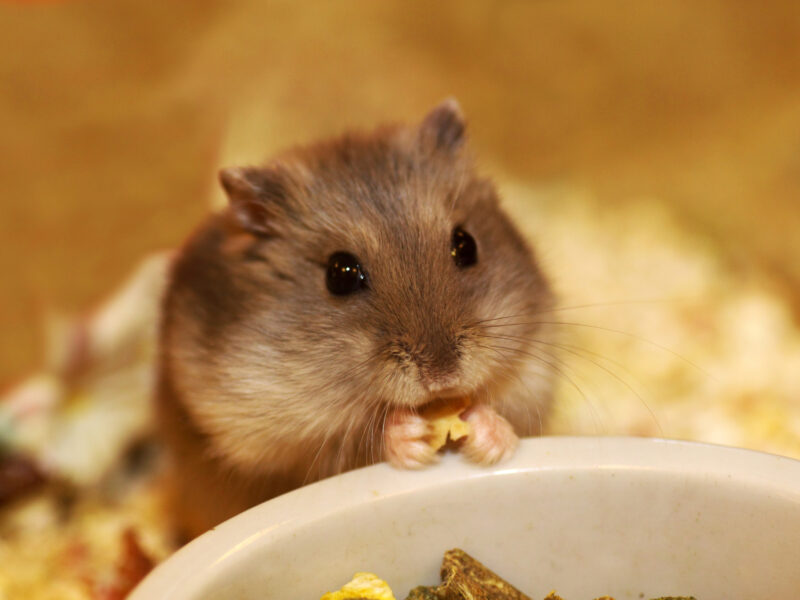 MISSISSAUGA, ON – Local hamster, Peaches Whitaker, took a moment to celebrate eight months of social isolation, spending her entire life thus far in a tiny plastic cage.
"Eight-months baby! I'm living the dream!" exclaimed Whitaker, while stuffing a large seed into her mouth and scurrying up a plastic tube. "What an accomplishment. Eight months ago I was born, eight months later I'm still here… life really does move fast."
Peaches' owners; Isabel, Ronald, and little Molly Whitaker are very grateful for the milestone.
"We're really glad Molly has Peaches to give her some entertainment through everything that's going on right now," explained Ronald, who was anxiously bouncing his leg with extreme vigour. "It has been so boring having to stay trapped in the house all day every day."
While Peaches moved all the wood shavings to one side of her cage for the fifteenth time that week, she explained how she's personally been dealing with the COVID-19 outbreak: "I try to stay healthy. Sometimes, instead of eating ten seeds, I'll eat nine just to mix it up. Oh, and I also run on my wheel for 98% of my day".
Though excited about Peaches' accomplishment, the human Whitakers have been experiencing difficulties adjusting to the stay-at-home mandate.
"There is literally NOTHING to do in this house," explains Isabel, putting down her iPad pro with a sigh. "We've been social distancing for almost a week now and don't think I can take it anymore. Everything is so routine!!!"
At press time, Peaches is celebrating her achievement with a grand meal of the same kibble she's been eating every day and will continue to eat for the rest of her life.