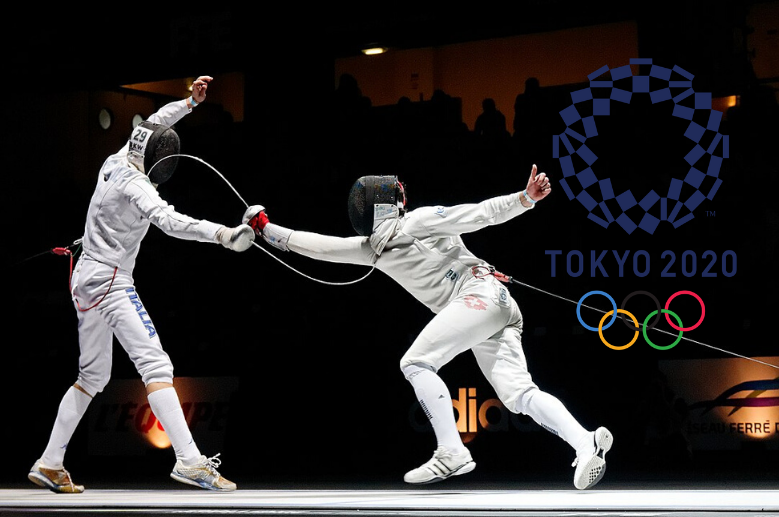 TOKYO – Amid the rising COVID-19 pandemic, the International Olympic Committee along with the Japanese government has released a statement confirming that while the majority of the summer games will be postponed to 2021, the only sport allowed to compete this year will be fencing.
A spokesperson from Tokyo's organizing committee addressed reporters remotely via video call, saying, "In 1940, Japan had won the bid to host the summer and winter games, however both events were cancelled due to WWII. We will not surrender such a lucrative opportunity this time around, even if that means we can only offer thrusting and jabbing from a medically responsible distance."
Furthermore, beyond the standard white jacket, face mask, and gloves, fencers now are expected to don a full body hazmat suit, and alter their swords to be at least six feet long in order to avoid becoming too close to their opponents.
Alberto Bianchi, head coach of the Italian fencing team is said to be conflicted about Japan's decision to focus solely on the intricate combat sport.
"Historically, Italy has brought home the most medals in fencing, so on the one hand that bodes well for our chances of sweeping the 2020 games," said Bianchi from a quarantined gym in Rome. "However, you know with the whole lockdown stuff, right now is not the very best timing for us."
Many other athletes have attempted to plead their case to the IOC as to the safety of their respective sports. Dozens of Olympic volleyball and basketball players of different countries have signed an online petition promising to sanitize the ball between each volley, pass, and shot if allowed to compete.
Tokyo 2020 has officially changed their motto from "Hope Lights Our Way" to "Beggars Can't Be Choosers."