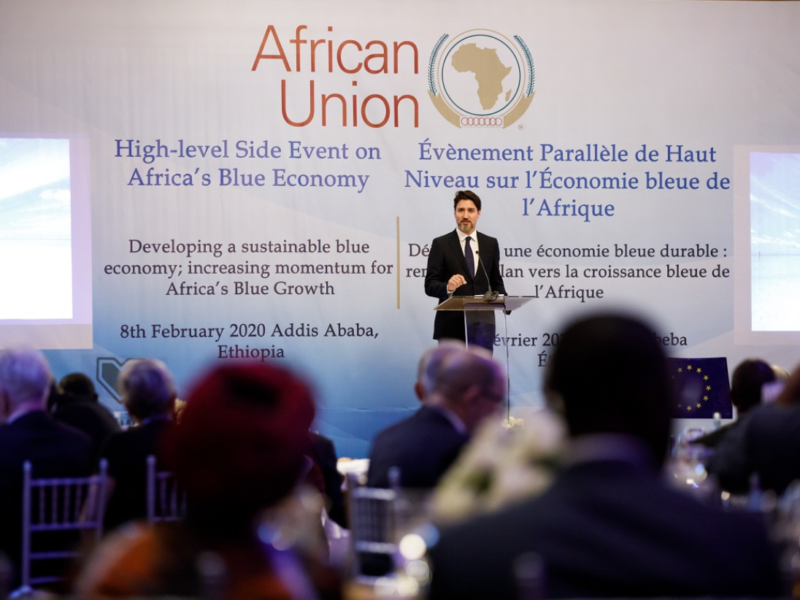 ADDIS ABABA – A flirtatious Justin Trudeau has slid into the DMs of the African Union's Instagram account while on a charm offensive throughout the continent.
"Heeeeey, you seem familiar, did I see you at a G7 Summit?" said the Canadian Prime Minister to the continental union in a private message. "You said some pretty remarkable things in the speeches you made."
"Who is this guy?" asked AU Chairperson Abdel Fattah el-Sisi to his 54 other colleagues all huddled around the AU's iPhone. "Ugh, should I reply back?"
Close friends have advised the organization representing 55 countries that Trudeau is just a player not looking for a relationship who wants a seat on the UN Security and would go back to forgetting about the continent the moment he wins the election.
"He's just saying that he recognized Palestine's right to self-determination, but doesn't really mean it," warned Rwandan President Paul Kagame. "JT thinks he can just pull out his big helicopters and think we'll be impressed, so just wait a bit so we don't seem desperate."
Other close advisers said he's kind of cute with his gender equality policies and is pretty sauve with his French.
"We're not members of the G7, remember? #TooPosh," replied the AU to Trudeau's rather intentional mistake.
"Lol I feel like such a creep now. But I remember seeing you from somewhere. Was it the UN General Assembly?" said Trudeau attempting to gain a connection.
"Maybe," replied the AU with a shrugging emoji.
"But you know my friend and NBA Champ Masai [Ujiri] – he's from Africa too," messaged Trudeau, which did not receive a response.
At press time, Norwegian Prime Minister Erna Solberg made a huge faux pas to the African Union by sharing a pic of her country's oil wealth.