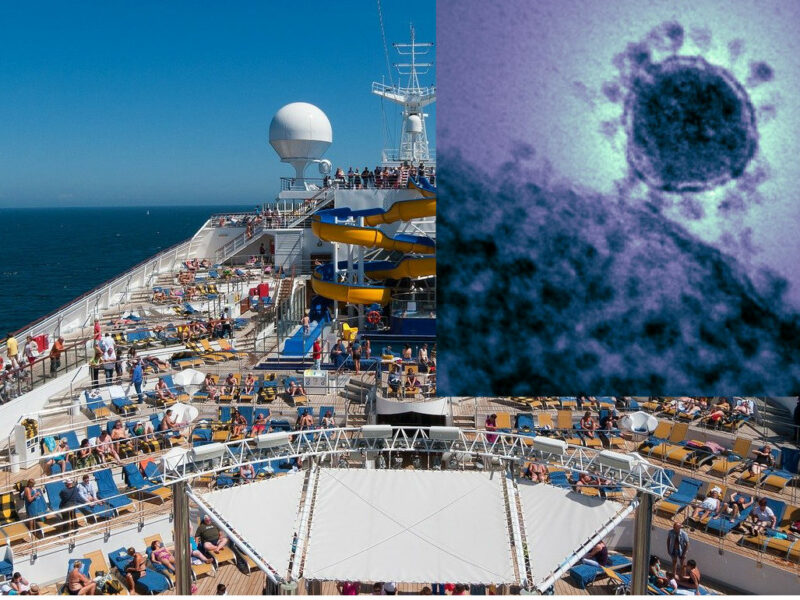 SANTA CLARITA, CA – Cruise companies across the world have begun offering passengers a choice between the default norovirus infection typically received aboard ship and an upgrade to a higher-end coronavirus experience.
"Over the last month we've been stunned by the infectious success of COVID-19 on one of our liners," said Princess Cruises President Jan Swartz. "Since so many passengers partook in this exclusive pilot offer, we've decided to introduce it in our regular roster of services for a truly all-inclusive experience."
"Not that we had much of a choice," added Swartz.
Although the coronavirus package is sold at a premium, cruise lines have reassured customers that those who do not wish to pay for the upgrade are still guaranteed an infection with some manner of gastrointestinal virus during their trip.
Specific features of the basic package differ between ships, but most include "empty yet oft-fondled" Purell dispensers, "warm shrimp" picked by tongs everyone has touched, and "two-person windowless cabins" with a single fanless bathroom.
Other companies, like Celebrity Cruises, have also toyed with the idea of a co-norovirus platinum bundle, which would introduce passengers to both contagions while they sail. This option would be cheaper than acquiring the viruses individually, as the government would likely pick up the tab of the emergency airplane ride home.
While many cruise-goers immediately jumped at the opportunity to purchase the complete pathogenic package, others took a more frugal approach, claiming they can "get the same physiological experience" without spending more money.
"Honestly I don't need any balcony in my room or an all-you-can-drink package or some fancy virus with a crown," said frequent cruiser Ella Bianchi. "The common cold and some seasickness will get me to the same place easy."
The new coronavirus service is one of the most significant additions to cruise offerings since Holland America introduced a "thrown overboard by crew" deal over the lower-tier "drunken slip into the abyss" package several passengers get every year.