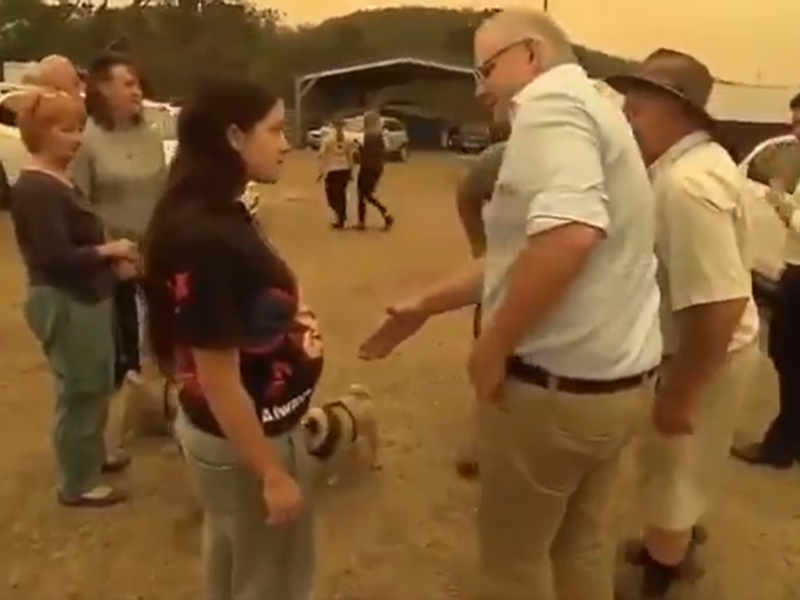 CANBERRA – Australia remains gripped by a raging and shameless government that appears to be engulfing the nation.
Emergency crews and locals have attempted to control Liberal Prime Minister Scott Morrison's response to catastrophic wildfires, but his government's incompetency on climate change continues to sweep across large sections of the country.
"We tried to hold [Morrison] back from visiting, but there was no stopping him," said a Cobargo, NSW resident. "We did everything we could to convince him that climate change is real, but it was too late. He swept into our town destroying any remaining sense of respect for our government institutions."
Attempts at extinguishing cringeworthy photo opportunities, erroneous statistics on greenhouse gas reductions, and flimsy climate change policies were futile.
Large swaths of embarrassment such as the Prime Minister's trip to Hawaii during the fires and his bizarre cricket analogies are expected to burn through the nation's conscience.
Thousands of people in the country's southeast are fleeing their homes in an attempt to avoid a painful encounter with the head of government.
Meanwhile, the Australian government appealed to the international community for an emergency supply of people willing to shake the Prime Minister's hand.