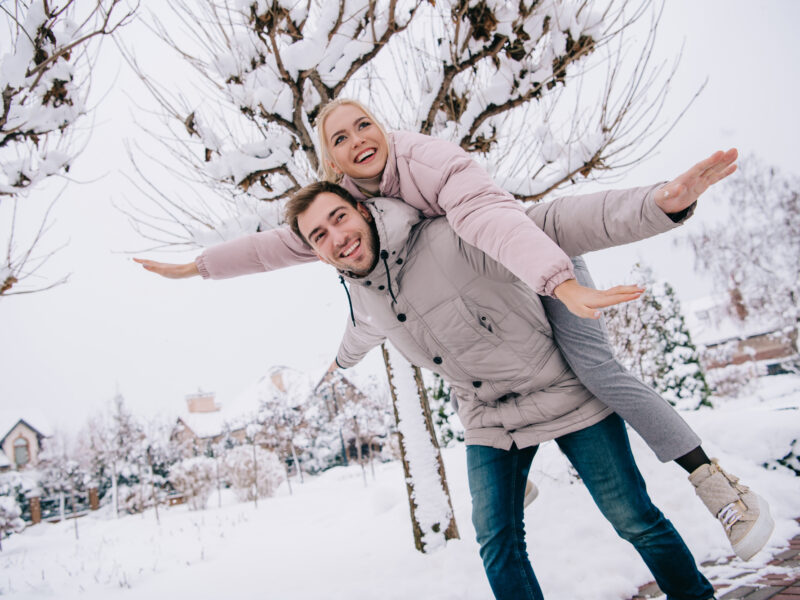 The holidays can be a tricky time for single women who thought life had meaning without a romantic relationship. As you find yourself hunkering down on the couch recovering from the high stress of the season, double-check what channel you put on all weekend, because Hallmark movies bring out the monogamist in all of us.
Do you suddenly want to move back to your small hometown?
You have worked hard for the last six years to establish a successful career in the city, but you can also be financially independent from the comfort of your parents' home! Think about how great it would be to run into old high school friends 365 days a year. Word around town is Cory, the mayor's son, wants to take you out for hot cocoa to show you there's more to Lilburg than you think. 
Do you have an undeniable attraction to divorcés, widowers or your ex you broke up with on Christmas Eve 5 years ago?
An assortment of cable knit sweaters, brings his toolkit without asking, and owning a golden retriever he insists is his best friend. That's a man who won't just build the deck honey, he'll erect the whole damn cabin. Alone time is for women who don't know men with high cheekbones. His life experience has taught him to look for a real connection and you are WiFi-ey material. 
Are sharing personal Christmas traditions the only thing you're looking for in a partner?
If he doesn't judge his town's gingerbread house competition, he doesn't deserve you. You need someone who takes the holidays seriously and picks you up in a one-horse open sleigh to go cut down a Christmas tree and deliver it to the town's orphanage. Families are built on tradition so if his Christmas tree topper is the same angel that you had growing up you're legally engaged. 
Did you bump into a prince this week?
You were just minding your business at your favourite bookstore when someone reached out to grab the same copy of A Christmas Carol as you. His accent is Brit-ish and you're the first person to deny him what he wants. He loves your fiery spirit and thinks you'd be well suited for the throne, ok yes you are definitely Meghan Markling in 2020. 
Are you reading this as you chase someone down in an airport to confess you love them?
Every time a flight is missed, a single woman gets her kiss.