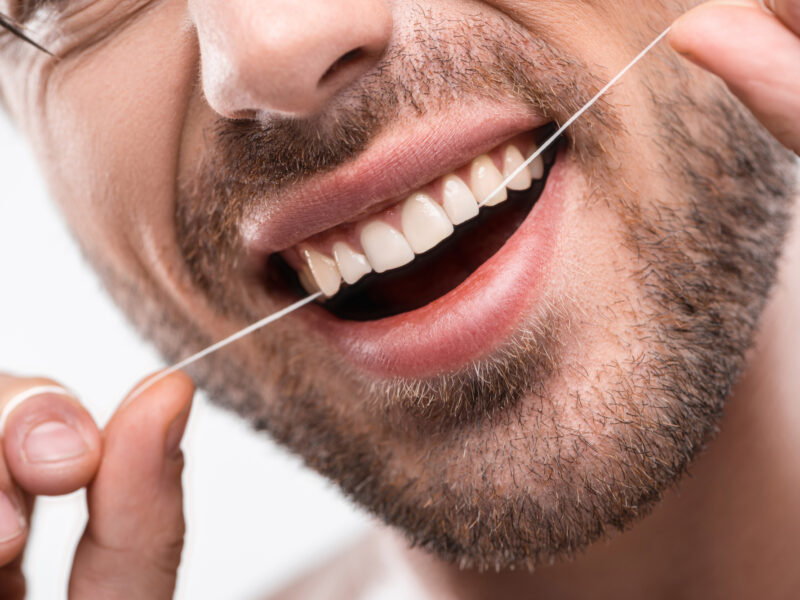 CORNER BROOK, NL – Local resident Irving O'Grady received a direct message from his dental hygienist on Instagram late yesterday evening asking to verify if he was maintaining a twice-daily flossing schedule. The message was sent shortly after O'Grady posted a selfie revealing a significant number of fully exposed teeth.
"I was confused for a bit, because the first message he sent me just said 'hey'," explained O'Grady, who does not follow his hygienist on any social media platforms. "Eventually he followed up by telling me that he liked the 'smile pic' I posted and that he wanted to know if I was taking care of it properly. When I told him that I was, he called me a 'good boy'. I'm 36."
Dental hygienist Terence Moser, who initiated the late-night direct messaging conversation, followed up with a request to "get a shot of those molars in back." Moser insists that the practice of sliding into the DMs of a patient is not creepy or weird, rather it is "simply a natural extension of the dom/sub relationship all oral health professionals have with their clients."
The Canadian Dental Association agrees with Moser, stating on their website that "we recommend using an electric toothbrush with soft bristles and regular flossing, unless you want your next visit to the dentist to be a painful one. I bet you'd like that, wouldn't you?"
Most patients visiting Moser's office report being asked to sit in a weird chair that moves them against their will, not being able to talk while a series of dangerous-looking implements are used on them, as well as being asked to spit or occasionally swallow.
"I was really hoping I wouldn't have to think about this more than once every six to eight months," said O'Grady, who had just received another message from Moser stating "Don't leave me on read."
Moser hopes that reports about his DM habits will help educate the public about what to expect from those responsible for their oral hygiene. A recent study concluded that millennials would be more likely to go to the dentist if they knew they could ask to be choked.