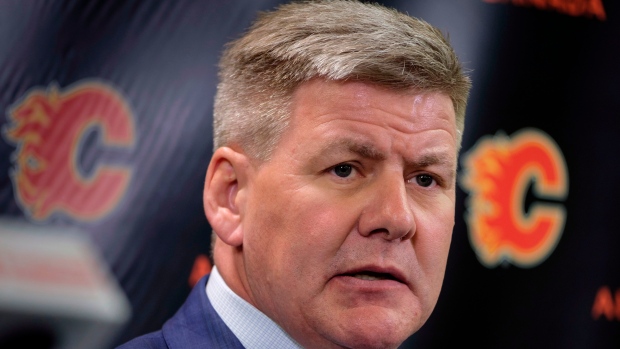 CALGARY – Calgary Flames coach Bill Peters has asked the team's GM to forward his apology letter to the black player he racially taunted and put down while he was a coach in the minor leagues, whenever he gets around to it.
In the letter, Peters said he didn't mean to put down his boss, and takes full responsibility for the disrespect he has shown for wealthy white General Managers everywhere.
"I would like to apologize to the real victim in all of this, GM Brad Treliving and his organization," said Peters in a letter to his employer. "Please accept this as a sincere apology to you, and the entire Calgary Flames organization, for offensive language I used in a professional setting a decade ago, when I should have used that language in a more informal setting among white people."
The coach explained he instantly regretted what he said to Akim Aliu including the n-word and putting down hip-hop, which is why he promptly addressed the incident ten years later after the story broke in the media.
"If you have the time, could you please forward this apology to the player. I forgot his name, but I believe he once played for the Flames so he shouldn't be hard to look up. He would be happy to know I apologized to you." added Peters.
Peters ended his letter by stating he will strive to act with integrity by being less racially abusive and more physically abusive.