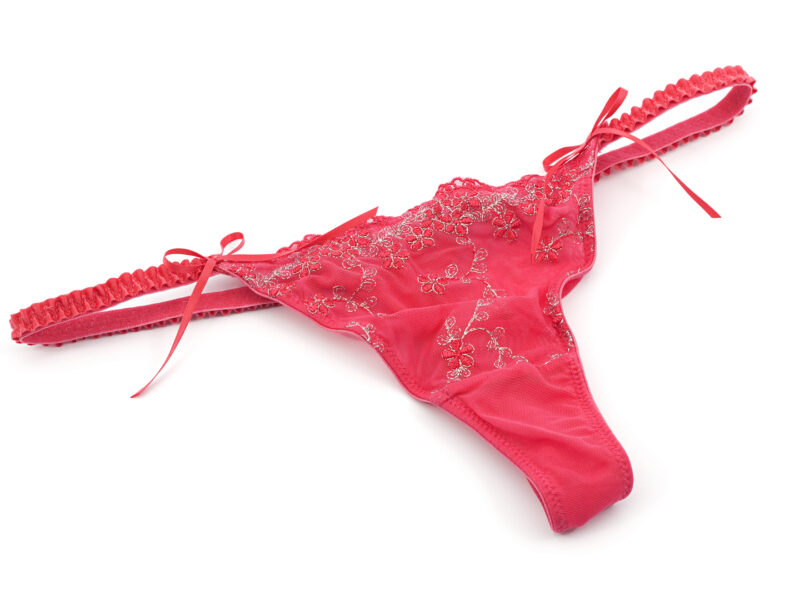 DIDSBURY, AB – A local sex shop is updating its inventory in an effort to meet the demands of modern lifestyle trends. Melanie Ortassia, manager of the popular adult store "Sex, Drugs, and Cock N Hole", has announced their line of edible underwear will now feature ketogenic options.
"We understand that there are many people who want to liven up their foreplay with some sexy edible underwear, but their current dietary restrictions prevent them from doing so," explained Ortassia. "Our line of keto-friendly edible underwear is meant to provide support for those people who don't let eating pussy get in the way of eating healthy."
Currently, the product line features three flavours including Pepperoni Panties, G-String Cheese, and the vegan-friendly Assless Avocado Chaps. Each purchase comes with a 50ml bottle of lubricant with an olive oil base. While many customers are expected to stick with the traditional sugar-based products, the expanded options welcome a new customer base to join in on the fun without having to worry about managing insulin levels or a mid-day sugar crash.
"I will absolutely be buying several pairs of the new keto underwear," explained 26-year-old Zack Ritouron while shopping with his fiancee. "Katelynn always wanted me to try eating her panties off, and as much as I love to explore her kinks, I wasn't willing to sacrifice my macros for the cause. But now that I don't have to worry about falling out of ketosis, our foreplay can have plenty of extra flavour. Now the only thing we need to worry about is making sure we're fooling around during my intermittent fasting window."
The ketogenic underwear is just the first of several planned products intended to appeal to a trendy kinkster customer base. A six-month release schedule is set to feature several products including smart-handcuffs, zero-plastic vibrators, and a buttplug that emits its own wifi signal.
Image via Deposit Photos