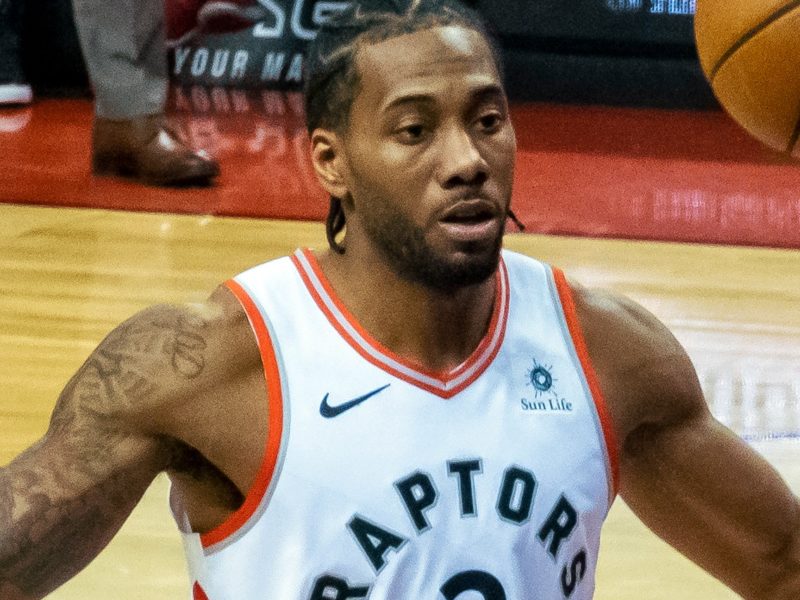 TORONTO – Claiming he is being stalked, NBA Champion Kawhi Leonard has placed a restraining order on the entire country including members of the media, fans, and gawkers.
The order requires the obsessive country to keep a distance of 200 meters and a three mile restricted airspace for any nosy helicopters, planes, or drones using infrared to identify the star.
"We insisted on providing Mr. Leonard with a Toronto Police protection detail which included me, and all of the force," said Toronto Police Chief Mark Saunders. "That's when the judge granted a restraining order on the police because we just couldn't stop staring at him with admiration."
Fanatical Canadians say they want the Board Man to know he is always welcome in Toronto and will express their undying love by suffocating him in a well-intentioned stampede if they ever spot him walking down a street.
"I hope he signs with the team," said one of his stalkers wearing Leonard's jersey waiting on a Toronto street after hearing rumours that the professional athlete may be in the area. "Then I want to steal one of his shoes so I can smell it every night before I go to bed and whisper to myself 'Kawhi.'"
Meanwhile, CityTV released a breaking interview with a fork that was placed at a table inside a GTA restaurant that Kawhi Leonard may or may not frequent.