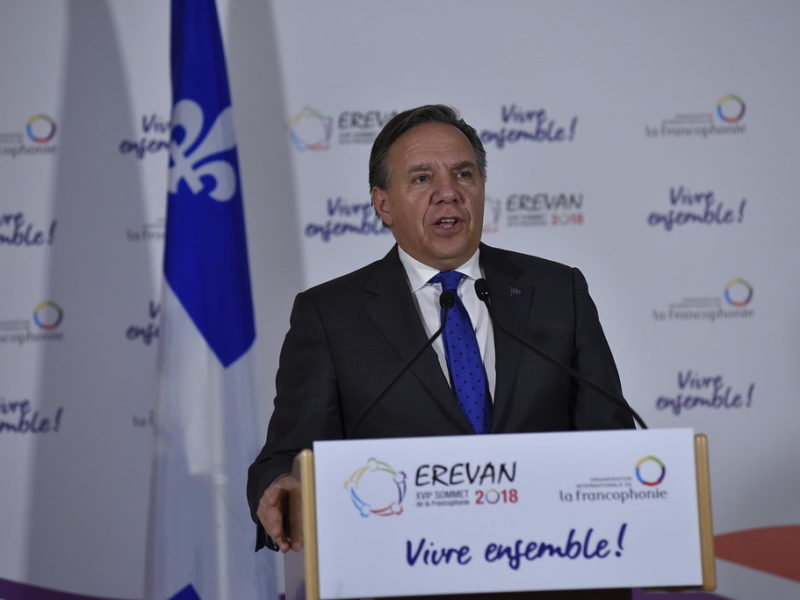 QUEBEC CITY – Quebec Premier François Legault has announced that his government has passed legislation requiring all citizens of Quebec to visibly show their contempt for religious and racial minorities.
"No Quebecer will be allowed to hide behind the veil of secularism or some kind of other excuse that we use to justify our hate," said Legault whose CAQ government recently passed Bill 21 and Bill 9. "If you're a true resident of this province, you'll prove it by not beating around the bush about how you really feel about Muslims, Jews, or Sikhs."
The legislation requires anyone in a position of authority to demonstrate an open fear of a white genocide, actively deny provincial services for wearing religious headgear, and substitute actual diversity for blackface.
"We've done our part by institutionalizing fear and division between Quebecers, but what have you done for Quebec?" rhetorically asked the province's Minister of Emmigration and Exclusion Simon Jolin-Barrette to the media. "Now, if you'll excuse me, I have to shred 18,000 immigration application files for purely xenophobic reasons."
Also contained in the new law is a requirement for every resident of Quebec to complete a mandatory Quebec values test to determine if citizens are bigoted enough to stay.
The rest of Canada was shocked that a province with the lowest high school graduation rate would pass such an outwardly discriminatory law instead of being a little more subtle.
At press time, Quebec's new secularism police arrested a motorist for praying to a deity in hopes that the bridge he was driving on would not collapse.