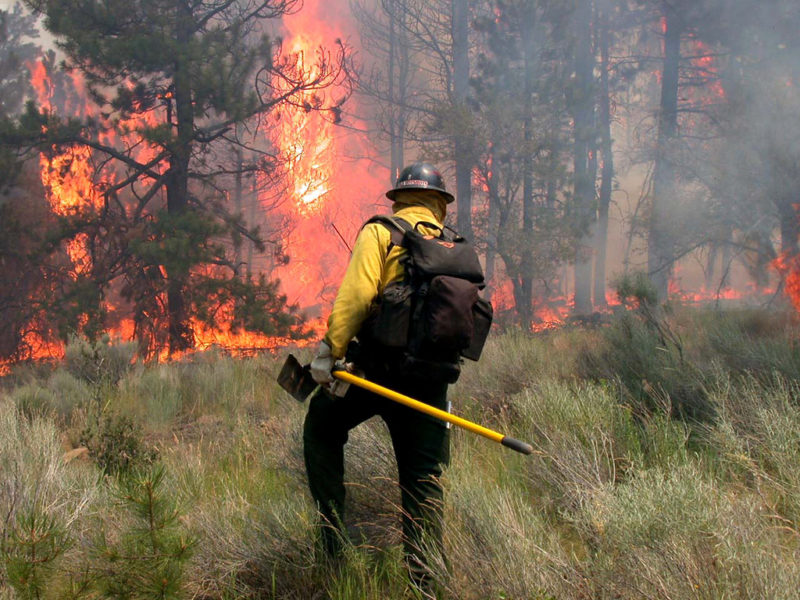 PRINCE GEORGE, BC – Members of the BC Parks Service are preparing to heat things up as they implement volunteer firefighting as an option to their camp activity calendar.
"Families these days are looking for something that will wow them and canoeing just isn't doing it," said BC Parks representative Blaise Burnham. "It's a great way to get in shape and its partially delaying the impending climate catastrophe! What more could you ask for?"
Volunteer firefighting with BC Parks allows families to get a firsthand look at the beauty and terror of the great outdoors. Campers can escape the hustle and bustle of the city to breathe in the fresh smoky air of the blackened mountains, cleanse their spirits by smudging/burning brush for control lines, and fall asleep to the sounds of a dying old growth forest.
"This is the future we have made for our children," Burnham went on to add, "So they might as well have fun dealing with it!"
While the fighting of major wildfires is exclusive to individuals twelve years old and up, the Parks service has introduced Lil' Sparks, a program in which children are put in charge of smaller brush fires. Young campers will also enjoy activities like scouring the land for still-lit cigarette butts, learning and applying first aid to those burned and injured in the fires, and of course, roasting marshmallows.
"My 5 year-old son wants to be a firefighter when he grows up!" says parent Ruth Budgekins. "But he might not ever have the chance! Lil' Sparks is perfect opportunity to live his dream while he still can!"
Since the news broke, campgrounds have experienced an increase in popularity. BC Parks is working on adding tree clearing, pipeline preparation, and wolf population control to their growing list of summer activities.