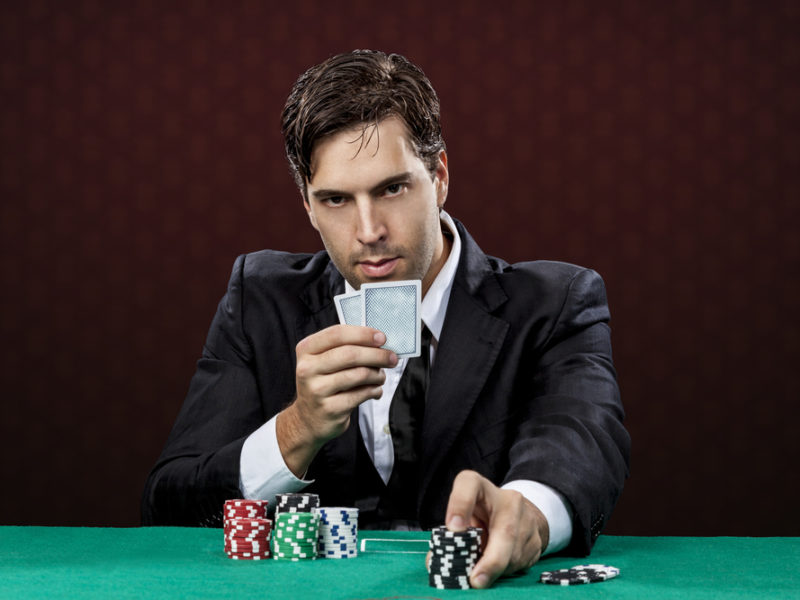 VANCOUVER – Early reports indicate that the only guy in a casino not laundering money has lost yet another round of Texas Holdem.
36-year-old Jack Hugen's initial strategy of playing fewer hands and defending his big blind won him $250 from ISIS fundraiser and $175 from the car exporter, but his excitement and luck soon faded.
The insurance broker from Surrey thought his two-pair was enough to take away some heroin earnings from a Hells Angels, but the biker pulled out an astonishing four-of-a-kind. The risky move cost Hugen $475.
Members of the underworld at the poker table became concerned after hearing Hugen saying that he desperately needed to win back his losses after losing six consecutive rounds.
"Gambling is a serious addiction problem," said the full patch member, who brought $9,995 in blood-stained bills to claim as money legitimately won at a casino. "You should be playing responsibly and know when to quit. Maybe you should get some help?"
"Gambling can lead to serious debt and a significant strain on your friends, family, and mental well-being," said the loan shark. "But I know a few people who could help you out with that."