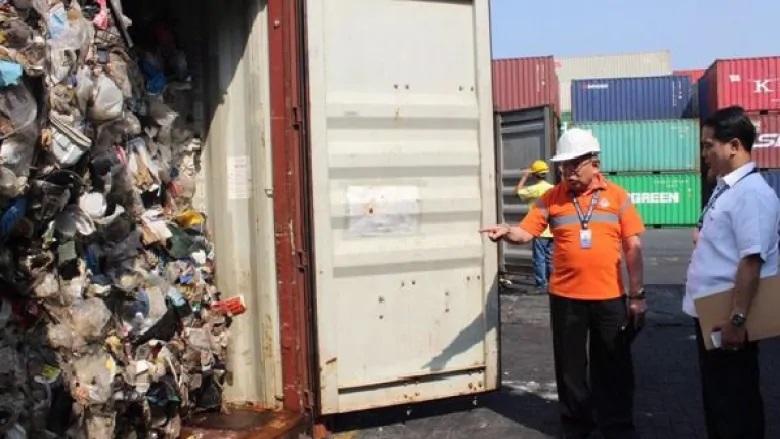 OTTAWA – As per a new directive issued by Global Affairs, foreign dignitaries visiting Canada will be gifted with several shipping containers full of traditional Canadian household waste.
The 40 ft long containers brimming with discarded everyday items has been intricately designed by millions of Canadians, and officials have been touting the gifts as having high anthropological merits and historical significance to Canada.
"These traditional gifts of shopping bags, dirty diapers, and plastic water bottles is an artistic expression of Canadians' obsession to consume with reckless abandon," said Global Affairs Minister Chrystia Freeland. "Who wants a narwhal tusk intricately carved by an Inuk artist when you can have early archeological evidence of the cause of the world's destruction in 50 years time?"
While some countries offer customary plaques, wines, or artwork to foreign VIPs, Canada takes pride in its wasted products that Canadian companies try to pawn off on other countries by pawning them off on whoever happens to be visiting at the time.
Canadian officials said they would be pretty offended if any leader or diplomat would turn down their generous gift of made-in-Canada waste.
"Canadians have always been the hewers of wood and tossers of garbage," added Freeland.