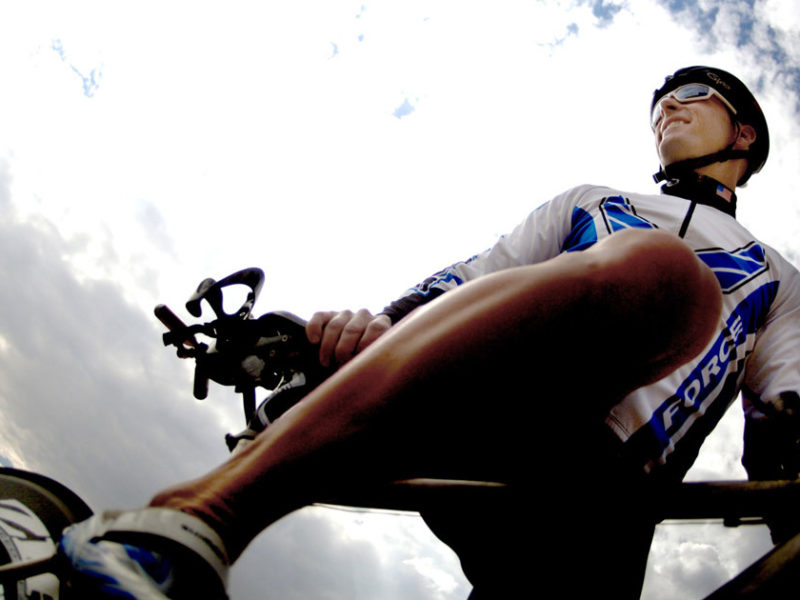 MONTREAL – Confirming the widely-held belief popular amongst people who commute by bicycle, a new study has found that cycling is by far the healthiest way to get hit by a car and laid out in the hospital for extended periods of time.
Surveying a representative national sample of auto collision victims, the study noted the excellent cardiovascular health and lower body muscles of people who were riding their bike just before smashing in the hood of an oncoming vehicle. Researchers say cycling is at least 20% more healthy than the top three other modes of having an automobile careen into your body, including running on a country road, skateboarding in traffic, and crossing the street while looking at your phone.
"Getting hit by a car on your bike is something anyone can do," said cycling advocate Peter Bonds, adding that he's done it a few times without using lights at night or a helmet. "And it's never too early to get started. Whether you're using training-wheels or still on a trike, kids of any age can enjoy the fun of peddling around, when – out of nowhere – OH MY GOD! A CAR!"
Along with the health benefits, there's also the environmental impact.
"I stopped driving my car after the winter. My 10K commute on my bike allowed me to save so much on gas over the week," said Ines Bissonnette, who is on leave from work after sustaining a head-on collision with a car running a red light. "Now that my body broke the windshield and majorly dented the hood of the Audi that hit me, that's another car off the road for at least a week or two."  
In a related study, scientists have confirmed riding a motorcycle is the loudest way to get hit by a car.
Image via Pixabay