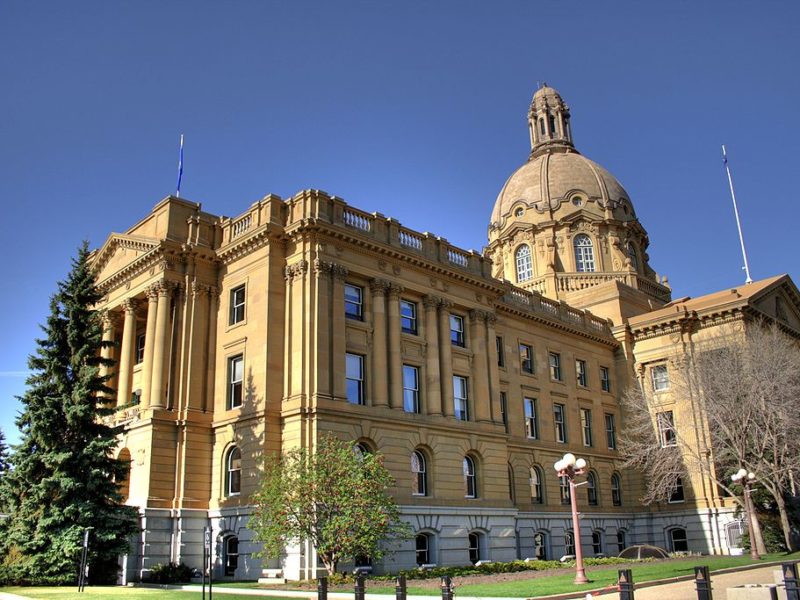 RED DEER, AB – A new poll has revealed that every single Albertan thinks the province will go to shit if those assholes win the upcoming election.
The April 16th vote promises to be a showdown between Jason Kenney's newly-formed United Conservative Party and Rachel Notley's NDP. For every Alberta voter without exception, the choice between those two is a no-brainer.
"I'm absolutely terrified," said everyone. "I don't think the rest of the country has a clue how far outside the mainstream those maniacs are."
Whether it's guns, workers' rights, or their ridiculous stance on the carbon tax, the populace unanimously agrees that those assholes have lost touch with the values of hard-working Albertans.
"What about our schools?" every Albertan asked. "What kind of dogma will they cram down our kids' throats? I'm worried my children be totally unprepared for the real world."
This has been a bruising campaign for every single person in the province. They've all tried to talk to their brother-in-law about the issues, but he's not interested in discussing the facts, just shouting them down with nonsense he reads on those bonkers websites. And everyone's real worry is that they're raising three kids in that house.
Alberta's other parties, including the Liberals, Freedom Conservative Party, Alberta Party and Greens, are all running under a common platform of "at least let's hold whichever assholes you elect to a minority."