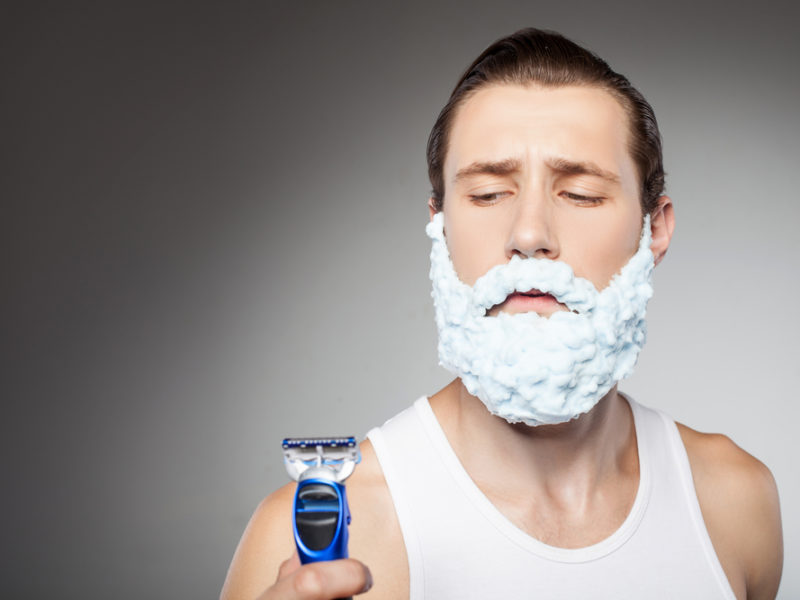 Sudbury, ON – Minnow Lake resident Callum Wraas has cut his beard after nine months, only to remember its original purpose of shielding his dumb face from the view of others.
"It's not that I think I'm ugly per se," reported Wraas "it's just that my face is dumb looking, and consequently when other people can't see it they like me more. It's like they always say 'put your best foot forward and hide your intrinsically unattractive features."
The beard was the latest in a series of choices by Wraas meant to hide his flaws. A series of hats hid his receding hairline, unnecessary lens free glasses covered the bags under his eyes and an intense obsession with fantasy baseball hid his complete lack of personality.
"Callum has what is scientifically known as dumb face." Said Dr Angela Yang, head of biology at Brock University. "It mainly has to do with the chin to lip to nose ratio. Body shaming is wrong but face shaming is medically accurate in this case."
Wrass's parents were confused by his clean shaven look, as they never taught him to shave, hoping that his inability to remove facial hair would forever shield society from his dumb, dumb face.
"I know it had been a while but I'm surprised he forgot how dumb his face looked" said partner Jack Briggs. "Because I certainly didn't forget how dumb his face looks. Every time I see him I think 'there is my wonderful, supportive boyfriend behind the facade of that stupid face."
At press time Wrass is considering a niqab, cowl neck sweater, or maybe brightly coloured crocs to take attention away from his stupid ass face.