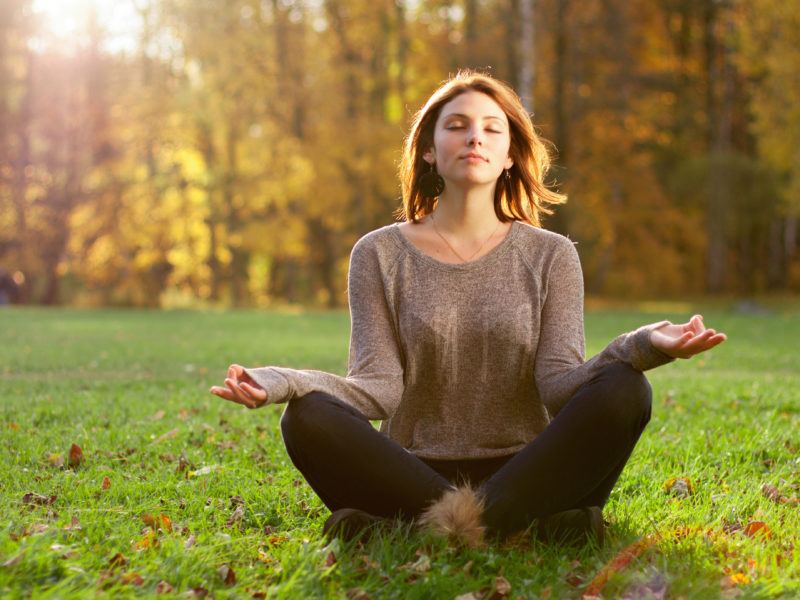 BANFF, AB — While attempting to enter her car after a particularly stressful day, bank teller Chelsea Ponte was cornered by a woman out of nowhere asking if she had considered meditating as a form of tension release.
"As I was getting my keys out of my pocket, I smelled the sharp scent of chamomile and incense", described Ponte. "I tried to get away from her, but before I knew it, I was receiving a neck massage and being told that 'even just five minutes of meditation a day can really reduce stress'."
Ponte had been experiencing a particularly stressful time recently due to deadlines and winter never ending, and though she was looking for a way to de-stress, the visit was completely unprovoked and "quite frankly so fucking annoying".
"Studies have shown that meditation can vastly improve brain function", explained neuroscientist Dora Friedman. "However hearing the words 'have you tried meditating?' can raise stress levels by one hundred and eighty percent. So pick your battles, you know?"
The woman who approached Ponte, referred to only as "Leef", has had a history of appearing out of nowhere and forcing meditation on people. Much like a "Bloody Mary" or a "Candyman", Leef's presence is called upon, yet incredibly unwanted. Along with the meditation suggestion, Leef has been known to tell people to "get a good night's rest and to quit sugar".
"We've had her name in our system for a while", stated police officer Daniel Sterling, regarding Leef. "We just have no real reason to arrest her, because even though her advice is the most irritating, it's also super-helpful. Just last year she appeared to Officer Jeffers in the break room, and told him to 'try aerial yoga to deal with his PTSD', and now he's a changed man!
Sterling added, "She really sucks, but also, I kind of love her."
At press time no formal charges have been brought against Leef, however, she released a statement forgiving Ponte and just wanting her to live mindfully.
In turn, Ponte responded with the world's largest and most concentrated sigh.