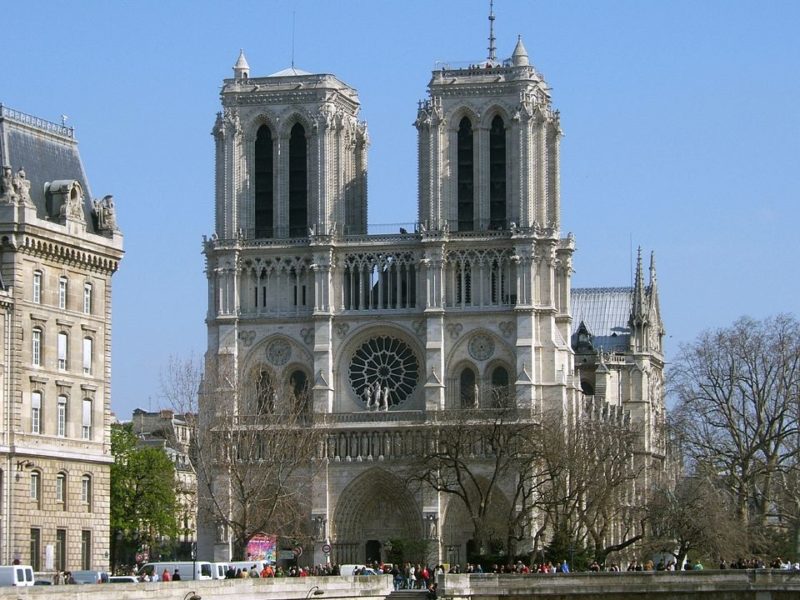 PARIS – Following the tragic fire which destroyed large portions of Paris' famed Notre Dame Cathedral, a flood of corporate charity to fund the repairs has led to a rebranding of the landmark as the Notre D'Amazon Cathedral.
"Actually, the full name will be Pepsi Presents the Notre D'Amazon Cathedral: Brought to you by Yogen Fruz," confirmed Paris Mayor Anne Hidalgo. "We are just so thrilled to be able to rebuild this crucial piece of our city's soul while spreading the gospel of free same day delivery."
Companies across the globe have leapt at the opportunity to pledge millions of dollars toward the reconstruction and reap the benefits of both public goodwill for the gesture and some easy marketing in the City of Lights. Some companies have donated more than just money, with McDonalds generously loaning the original Grimace costume to be displayed alongside Jesus' Crown of Thorns and pieces of the True Cross.
With donations exceeding the amounts needed to actually restore the damaged portions of the building, Paris is also granting naming rights of some of the undamaged portions to particularly generous companies. A marketing blurb on the Paris tourism website directs users to bask in the awe of the Quicken Loans flying buttresses, the splendor of the GoDaddy pipe organ, and the majesty of Strub's Kosher Pickles altar.
Mayor Hidalgo also announced that the rights to design the structure of the soon-be-rebuilt iconic spire will, depending on the outcome of the auction, either go to the Catholic Church or to Disney.