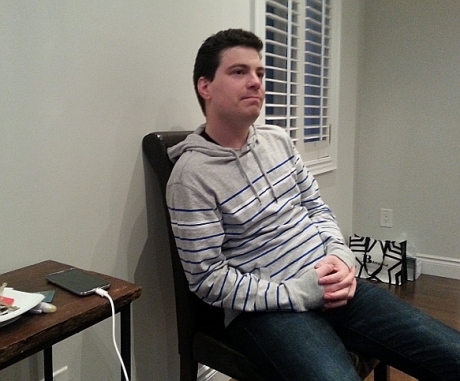 MONTREAL, QC — As of 8:38 pm, it is being reported that Dan Schlensky has arrived at Cynthia Dante's birthday party thirty minutes earlier than the Facebook invite initially had stated.
Making matters worse, Dante is uncertain whether or not she had even invited Dan to her house party to begin with.
"I mean, sometimes when you make an Facebook event, the slip of a finger can really land you in hot water", whispered Dante, currently five feet away from Schlensky. "At first I couldn't place where I knew Dan from, but then I realized I was in a group project with him in College. He did not work well with others."
Police reports show that Dan arrived approximately at 8:14pm, but hung out at a coffee shop around the corner. It is unknown as to why he understood that 8:14pm was too early, but not 8:38pm. Police have also confirmed that it is a known social custom that when a house party is called for 9 pm you should get there earliest 10:15 pm, unless you are the host's significant other or BFF.
Dante's roommates were the first to complain about Schlensky's arrival, since Dante was in the shower during Schlensky's initial entrance into the party. Roommate Raquel Jones made forced small talk as she filled bowls of chips. Witnesses have noted that Schlensky has yet to offer any help with the party setup. He is instead choosing to play his Spotify playlist, "License to Chill", and spend most of his time in the bathroom.
At press time, Schlensky is planning to leave the party around 2 am with sincere hopes that Cythia and her roommates will join him for brunch tomorrow morning.