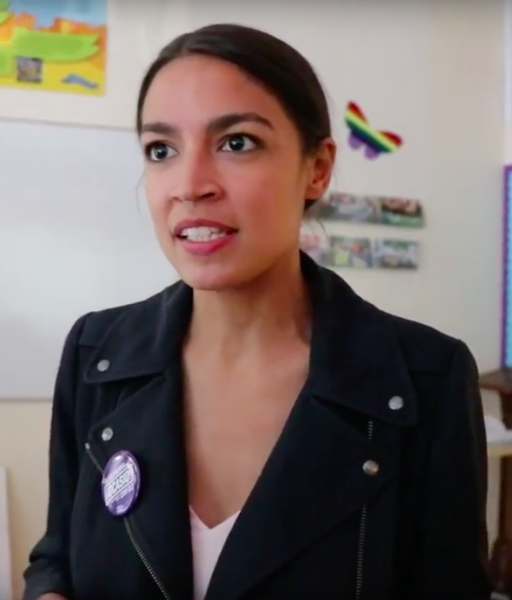 The United States government has just sworn in their new congress, a group that is made up of most diverse representatives in United States history. While you seem to be happy with what has been a historical win for the representation of both women and people of colour in the United States, do you even know the names of the extremely hardworking newly appointed congresswomen who are trying to make a positive change? Are you paying attention to the part of society that is slowly trying to better itself or are you complicit in the apathy of modern life? Let's find out!
1. Let's start this off easy! This New York Democrat is the youngest woman that has ever been sworn into Congress. What is her name?
2. Name the two first Native American women to serve in Congress.
Clarice Anders and Thelma Skaarsgard
Sharice Davids and Debra Haaland
Lady Gaga and Beyonce in the music video "Telephone"
You just googled this didn't you?
3. Who is the first Somali-American in congress who is also the Representative for Minnesota?
Are you sure you actually knew that?
4. rick question, we switched the lowercase l and the uppercase I, Sucker! Next question: Rashida Tliab is the first Palestinian-American in Congress.
You probably wouldn't have guessed that anyways.
You should probably just quit now.
She's the one whose son dabbed! In the house!
5. Who is Michael Scott played by in the Office?
Do you feel bad that you knew that right away?
Do you feel bad that you knew that right away?
Sure it's fun to quote The Office, but really, just name one congresswoman we haven't mentioned yet. We dare you.
6. Ayana Pressley is the first black woman to serve as Massachusetts representative. When was the last time you really looked in the mirror and thought you were making a difference in the world?
Never. I have never done that.
Hmm, maybe I should start recycling.
Oh god. What have I become?
Oh god! What have I become!?
QUIZ: Can you name any of the newly elected United States congresswomen and why not?
Congratulations! To the newly sworn in congresswomen! As for you, you did awful.
We get it, names are hard, but running for Congress as someone from a marginalized community is harder. Let's celebrate these individuals and maybe someday someone will write a Tony award-winning hip hop musical about their lives.
https://upload.wikimedia.org/wikipedia/commons/thumb/0/00/Alexandria_Ocasio-Cortez_speaks_to_El_Borde.png/512px-Alexandria_Ocasio-Cortez_speaks_to_El_Borde.png