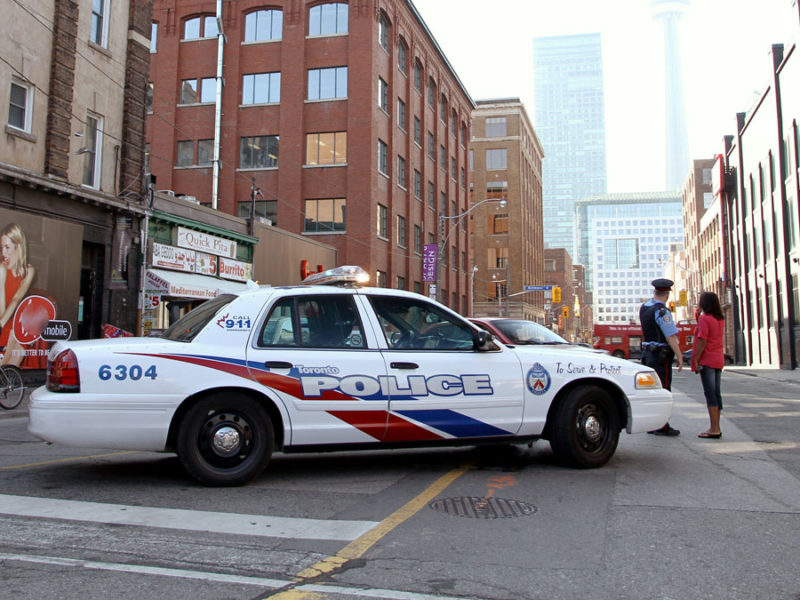 TORONTO – Following a widely publicized report from the Ontario Human Rights Commission that reveals black people are 20 times more likely to be shot and killed by Toronto Police than white people, the police are asking that the black community apologize for the negative attention now being focused on the TPS.
"We believe that the strained relationship between the Toronto Police and the black community can best be repaired with an apology," the Toronto Police Service said in a news release addressing the OHRC report. "As such, we are prepared to accept an apology from the black community that acknowledges the harm they've done by continually making us look racist."
The Toronto Police Service news release goes on to question the methodology of the OHRC report and to reference the myriad programs they've already put in place to hide the shocking amount of race-based police brutality from public view.
"We understand that some in the black community feel they've been mistreated. We're sorry. That they feel that way," the news release continues. "But isn't embarrassing the police force worse than any violent mistreatment that may or may not have happened?"
"This is a private matter and it's frankly disrespectful of the black community to publically air their grievances with us when we've already dismissed them."
At press time, the Toronto Police Service was promising to deal with allegations that officers protect each other when they commit crimes against civilians by clamping down on anyone making such an allegation.
Image via Deposit Photos