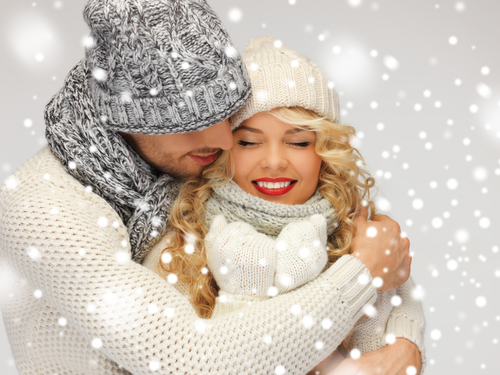 It's Hallmark Christmas movie season! These films are pure holiday fun, with creative and unique plot lines involving princes, inheritances, fish-out-of-water moments…and that's it, that's literally everything in them. But are you sure you're watching one, or are you actually trapped in a rich white person's masturbatory fantasy? It's almost impossible to tell the difference, but by answering a few highly specific questions you can soon find out!
1. You're a hotshot socialite reporter in The Big City. What are you investigating?
The rebellious
Prince
Chadwick who has fled his arranged marriage. There has to be a deeper story here! Let's get the scoop!
Prince Chadwick's secret fetishes, one of which involves a gold-embroidered French Maid costume. Where do you even get one of those? You make a note to ask your cleaning lady, Juanita. Dock her pay if she doesn't know.
2. Uh oh! You have to return to your quaint hometown to claim your inheritance. How does that make you feel?
Stressed. You left your old life behind and moved past the family drama, conniving exes, and town gossip. Returning home means it's going to catch up with you.
Every man here is named Hank, no one has even heard of valet parking, and you've already slept with all the 8's and above. Pass the Grey Goose, you're going to faint from disgust.
3. At home, you bump into Prince Chadwick, who is in disguise! What is your reaction?
Fall immediately in love, despite knowing you will never be worthy of him.
I'm the only woman with an RRSP, six-figure salary, and diamond nipple piercings in this godforsaken hellhole, obviously he's gonna want this ass.
4. The Prince's family hates you for not being of royal descent. How do you win their hearts?
You stay true to yourself and bond with the Prince's eccentric grandmother, who takes you under her wing.
You and the King get blitzed on Dom Perignon and cackle sinisterly over hilarious stories of getting retail employees fired after having the audacity to ask you not to have sex in the change rooms.
5. Your terrible family secret is revealed! What is it?
You are still married to your evil ex, who refuses to sign the
divorce
papers because he wants your inheritance!
One year, the annual Family Masquerade Yacht Ball got out of hand, you all woke up naked and covered in peacock feathers, and now no one can look each other in the eye anymore.
6. Prince Chadwick gives you a pure white stallion as a symbol of his true love. You…
Go on a romantic ride with the Prince, cementing your eternal devotion to each other as the snow falls softly from the sky and sleigh bells ring in the distance.
7. And in the end, you learn the true meaning of Christmas, which is:
As long as you're hot, white, and under 30, all your dreams can come true if you just believe in yourself!
As long as you're hot, white, and under 30, you can fuck your way to your very own kingdom.
Quiz: Watching a
Hallmark
Christmas movie or trapped in an upper-middle class white person's wet dream?
You're watching a Hallmark Christmas movie!
You are definitely watching a charming Hallmark Christmas Movie. Congratulations, you get to forget your troubles for two hours and pretend that this could totally happen to you, ha HA.
Quiz: Watching a Hallmark Christmas movie or trapped in an upper-middle class white person's wet dream?
You are trapped in a very privileged person's wet dream!
You are absolutely trapped in the wet dream of someone very rich, very white and very sexually frustrated. Wake up! Wake up before you murder the Prince's entire family to collect on their life insurance policy to pay for your new face!