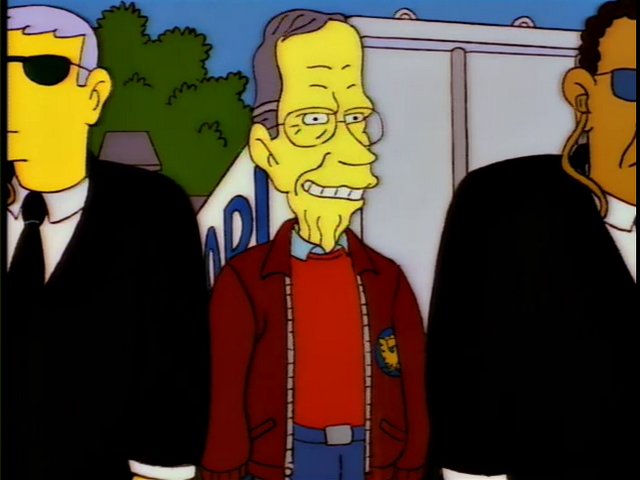 HOUSTON, TX – George H. W. Bush, the beloved character from the classic, critically lauded early era of the long-running Fox animated program The Simpsons has died peacefully in his sleep. He was 94.
Bush was introduced to the world in the seventh season episode 'Two Bad Neighbours', in which he and his wife Barbara move in to a house across the street from the Simpsons on Evergreen Terrace. A feud between Bush and Homer begins after Bush spanks Bart for accidentally shredding his memoirs.
"He will be greatly missed," said Simpsons creator Matt Groening, "He harkens back to a high water mark for a show that really was something, once. Now, in these dark times when the Simpson family is stuck doing things like travelling to Denmark for socialized medicine in season 29, it helps to remember a happier, simpler era when Mikhail Gorbachev might have stopped by to interrupt a locust fight."
Bush will be remembered for getting a rainbow wig stuck to his head and wrecking the Simpsons' lawn with his car.
Bush is survived by fellow season seven, episode thirteen character Disco Stu.
Image via 20th Century Fox Television