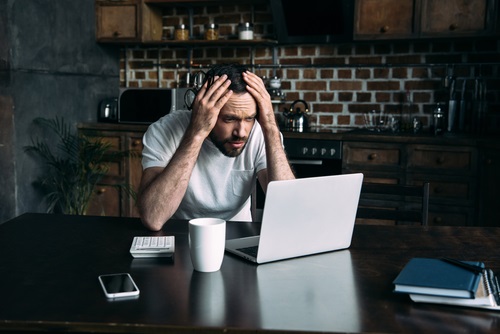 STRATFORD, ON – Local man Daniel Lark was shocked to learn of his heroic actions when he accidentally tipped a server $1,000 for a $20 meal while preparing to pay his monthly VISA bill.
"Oh no…" the stoic 37-year-old brewery employee said to himself examining the $1,020.65 charge for brunch at Juliet's Cafe three weeks ago, which exceeds the costs of his monthly rent payments. "Oh shit, oh shit!"
Feeling generous at the time, Lark believed he left a gratuity of $10 for a meal of Belgian waffles, bacon, and a side of fruit, but wasn't wearing his glasses when he received the final bill.
Unaware of the additional two zeroes he punched in on the tip option, the very poor philanthropist who wears second hand clothes suavely departed the restaurant without requesting a receipt while nodding at the swooning waitress.
"I can finally afford to buy textbooks for university," said the server with a twinkle of hope in her eye to the media. "Thank you generous rich man. Your clothes were a bit shabby-looking, but you should never judge a book by its cover. The world needs more people like him."
Until today, Lark was aloof that his unintentional kindness gained international attention including a social media movement called #TipGenerously, and raised greater awareness of the wealth disparity among restaurant employees.
After members of the media managed to track down Lark, he released a statement by curling up into the fetal position and crying.