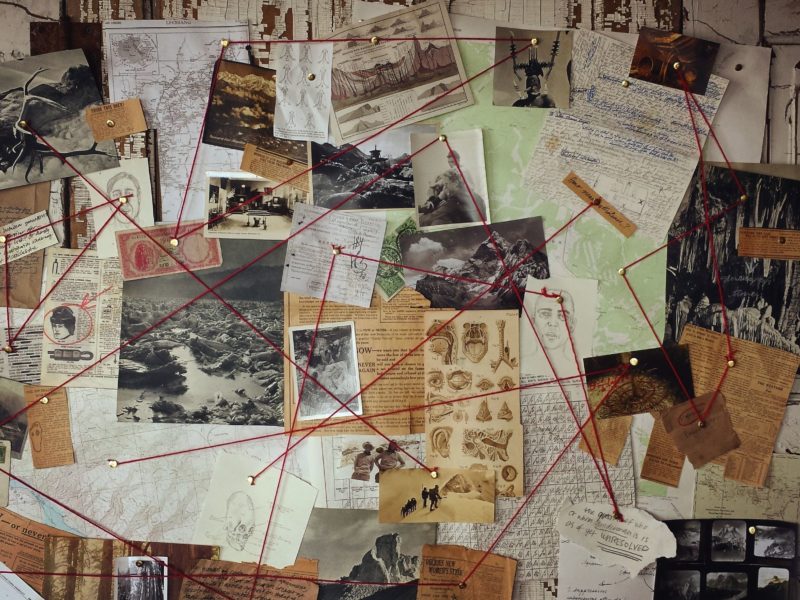 WASHINGTON D.C. — A federal task force has determined that the recent rise in online conspiracy theories has in fact been a well-coordinated plot by several powerful corporations designed to increase sales of corkboards and string.
"You have no idea how high up this goes," replied a member of the DC taskforce, speaking on deep background. The task force determined that powerful office supply consortiums had deliberately fabricated many popular online conspiracies, including Pizzagate, Qanon, and Marisa Tomei's 1992 Best Supporting Actress win, all in an effort to sell more corkboards and red string. "Everyone thinks conspiracy theories are all about Russian hacking and chemtrails, but what if it was an inside job?"
"Follow the money," the informant concluded, handing off a crumpled receipt from Office Depot before retreating into the shadows.
Recently declassified documents reveal efforts to sow conspiracy misinformation were in fact spearheaded by OmniCork Office Manufacturing Co., and Bilderberg Group Bright Red String Ltd. These nefarious astroturfing campaigns use automated Twitter bots to generate conspiracies, so expansive and convoluted, that theorists have no choice but to keep track of them using elaborate wall-mounted displays.
"You have no idea how high up this goes," said online conspiracy theorist Reginald Felt-Brussell, host of the popular YouTube channel TruthCram. "There's the Illuminati, above them shape-shifting lizard people, above them the corkboard guys."
"Do you think vision boards and coffee shops community announcements displays are keeping these companies in businesses? The real money is in conspiracy boards, and they'll stop anyone who gets in their way." Felt-Brussell then pointed at his own meticulously-maintained wall-chart. "Alex Jones getting kicked off Twitter? It's actually because he was too close to figuring out the truth".
"Oh, and the awful Sandy Hook harassment stuff,' Felt-Brussell added, before re-sweeping his mobile trailer for listening devices.
Numerous requests to corkboard and string manufacturers for comment on this article were not answered. However, a 3 x 2 foot corkboard was delivered this morning to our offices, containing two lone items connected by string: a photo of this story's reporter, and an index card reading "WATCH YOURSELF!"
In an unrelated story, Conspiracy Theorist Monthly has just released their cover story, "The 65 Latest JFK Conspirators You HAVE To Keep Track Of".