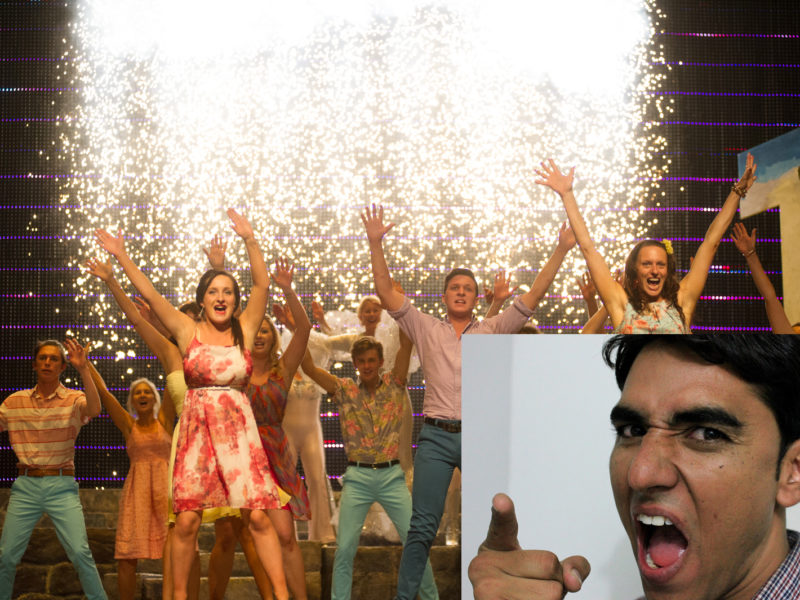 NEW YORK CITY– Men's Music Makers, a U.S. men's rights group, has organized a boycott of famed Broadway smash Mamma Mia until creators change its name to the more masculine, "Pappa Pia".
"This is just another attempt by those sick Feminazis to emasculate American culture," said Roy Middleton, MMM's Treasurer from outside the St. James Theatre where Mamma Mia is holding a revival showing, "I mean the plot is about three men in a custody battle who have been deprived of their rights of access to their potential daughter! It's entirely about the patriarchy!"
The boycott comes alongside a petition in which MMM stresses that the title of the musical attempts to feminize one of the world's most masculine bands – ABBA – in one of the world's most masculine art forms – Broadway Theatre. Supporters have been increasingly expressing their concern that if a change isn't made soon, then classic masculine Abba hits like "Honey, Honey,", "Gimme! Gimme! Gimme! (A Man after Midnight)", and "Dancing Queen" might irrevocably lose their macho qualities.
"We have to take back the stage and fight for our right to sing pretty songs about things important to men, like barbers baking pies," ranted Middleton, "It's Joseph and the Amazing Technicolor Dreamcoat, not Janice and the Amazing Technicolor Petticoat. It's The Book of Mormon, not The Book of Morwoman. It's Cats, not Lady-Cats."
The attack on the musical is just the latest volley in the men's rights war on the focusing on female characters in popular culture, including Star Wars and Ghostbusters. Said Middleton, "if we don't put a stop to it soon, we're gonna get versions of La Cage Aux Folles , Hairspray, or Priscilla Queen of the Desert featuring a bunch of lame girls."
"What's next? Some version of Wicked where the main character isn't the Wizard of Oz?", he continued.
At press time, Middleton's attempt to relabel "Guys & Dolls" as just "Guys & More Guys" has met abject failure.