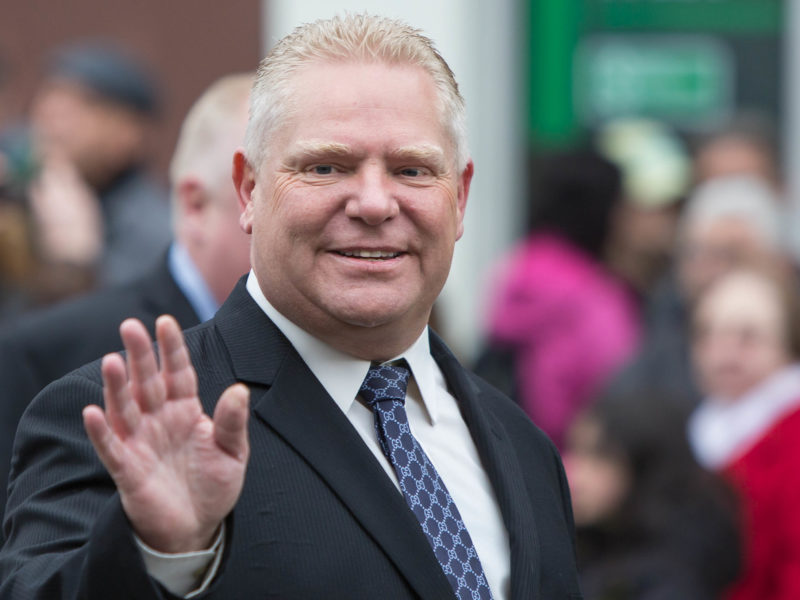 TORONTO – Premier Doug Ford has invoked the notwithstanding clause, overriding a judicial ruling that said it was wrong to release thousands of snakes from the Toronto Zoo.
"Folks, I was democratically elected," said Ford. "And if there's one thing democracy means, it's one man doing whatever he wants, without any checks and balances."
"Up to and including releasing all these snakes."
Superior Court Justice Edward Belobaba ruled yesterday that releasing the snakes violated Ontarians' Section 7 Charter Right to not be massacred by serpents. However, Ford's lawyers have criticized the ruling, saying 'fuck you, welcome to snaketown.'
"Folks, That downtown judge thought he could push us around," shouted Ford, throwing $20 bills and vipers into the crowd. "But now he's got snakes."
While the stated goal of releasing the snakes was to 'cut costs', the provincial auditor says the move may be the cause of a recent, unexplained spike in provincial antivenom spending.
"Ah," said the auditor, running screaming into the street as dozens of asps and cobras writhed around her body, biting her again and again with glistening, inch-long fangs. "Ahhhhh."
But others aren't convinced.
"Of course the downtown, far-left, politically-correct whackjobs are going to raise a fuss about all these snakes," said the muffled voice of Conservative MPP Lisa MacLeod, through the belly of a 24-foot reticulated python. "But I'm sorry, Doug Ford is the only one who's done anything about these snakes, good or bad."
At press time, Doug Ford had also invoked the notwithstanding clause to force through legislation saying the premier was allowed to carry a baseball bat with a nail in it.